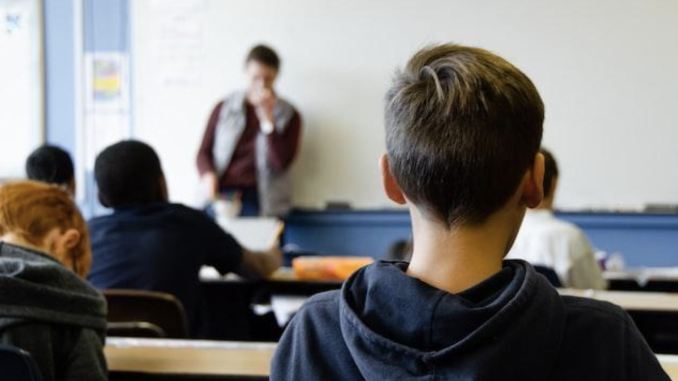 BY WILLIAM HERNANDEZ
The New York Times found that 9-year-olds' national test results for math and reading dropped significantly compared to results before the pandemic. In fact, results were so much lower they resembled results from over two decades ago, "Top performers in the 90th percentile showed a modest drop — three points in math — students in the bottom 10th percentile dropped by 12 points in math, four times the impact."
While online learning was a solid attempt at continuing education for students, the ramifications of two years of isolated learning from home, where distractions are rampant, have revealed themselves.
Denise Alexandra, a paraprofessional educator for the Department of Education at P.S. K225 said she's noticed a difference in the students she works with. 
"These kids are very clingy and struggle to focus when they don't feel attended to consistently," Alexandra said.
While score declines have spanned all races and income levels, some groups have suffered more than others.
According to, The New York Times "In math, Black students lost 13 points, compared with five points among white students, widening the gap between the two groups… research has documented the profound effect school closures had on low-income students and Black and Hispanic students, in part because their schools were more likely to continue remote learning for longer periods of time."
At P.S. K225 in Brighton Beach, some have witnessed these academic trends for themselves amongst students in their classrooms.  
"More than in years past, kids are struggling to read, write, and understand basic sentence structures. Beyond that, they just can't seem to pay attention to anything longer than mere minutes, unless it's related to an iPad or electronic device. They are addicted to those iPads, they can't be separated for too long or they throw tantrums." said Crystal Stephens, a K-2 teacher at the school. 
Karina Calzadilla, director of the Shorefront after school program echoed these sentiments. 
"It's disheartening to see a kid genuinely not know how to do something in math or English that they ought to know how to do by now. We do the best we can to teach them basic foundations of academic criteria for their age/grade, but there's only so much we can do in after school," Calzadilla said. 
The daunting reality is that these children are in a position in which it will take years for them to "catch up" to where they would have been had their online schooling not been a two-year experience.
It is estimated that elementary school students may need at least three years to catch up to where they would have been had the pandemic not happened, according to a report released on Tuesday by NWEA, a nonprofit organization that provides academic assessments to schools.