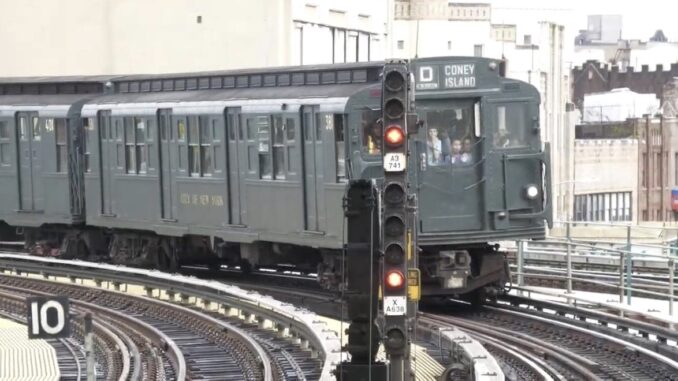 BY: USMAN CHOHAN
This past weekend Brooklynites were able to dial back the clock, with just swipe or tap if they had a Metro Card or OMNY. The annual "Parade of Trains" returned this year at the end of the B/Q line with trains running from Brighton Beach Station and going up towards Kings Highway Station all day long
Straphangers were able to ride in a variety of vintage subway cars such as the R-9, BU Gate Cars and the AB Standards Cars which date back to 1940,1915 and 1907 respectively.
Steven Kaye of Canarsie ,a long-time rail enthusiast,  was instrumental in restoring some of the cars. For him a rush of memories gushed in.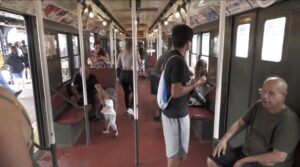 "The entire Interior was basically stripped out of it. Mechanically it was missing many parts and we worked on this. My friend Randy, who is an electrician, rewired the car almost completely. I did a lot of work on the window frame and on the doors" he said.   "These cars are just amazing."
Crowds of people snapped pictures as the trains rumbled on the elevated structure all throughout the afternoon. Rain earlier in the morning did not dampen the excitement for riders and enthusiasts, something organizers of The New York Transit Museum wanted to see. 
Concetta Anne Bencivenga, the director of the New York Transit Museum which maintains the vintage subway fleet added that it's a way for the museum to reach a wide swath of people.
 "For any Museum, any arts/cultural institution one of the great aspirations to have is to be able to bring the museum to where the people are." 
Bencivenga also added that cars "encapsulated"  the history of New York at large.