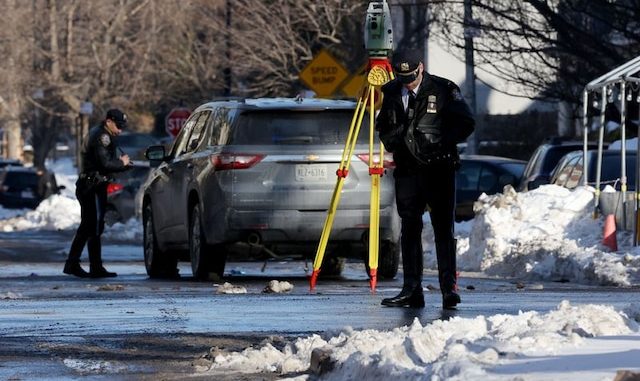 By TYRELL INGRAM
Brooklyn, New York- A 57-year-old driver has been charged with the killing of a 64-year-old female pedestrian on February 1, at the East 17th Street and Foster Avenue intersection a few steps away from Brooklyn College.
The driver, Gale Grey-Lawrence, 57,  who was driving a large Chevrolet SUV, was officially charged on February 2 with failure to yield, running a red light and failure to exercise due care, according to police officials.
On February 1, at 6:55 am, the 64 year old woman was crossing an intersection between 17th street and Foster Avenue. Grey-Lawrence didn't stop for the pedestrian, struck her with the Chevy and dragged her several yards on the pavement.
The woman was taken to Kings County Hospital and died. Grey-Lawrence remained on the scene.
The investigation is still on-going and the victim's family are withholding the victim's information until future notice.
The executive director of Transportation Alternatives Danny Harris expressed outrage about the victim's death.
"Once again, a driver of a big car has killed a Brooklyn resident as they tried to cross the street. We are heartbroken and outraged. We send our condolences to the loved ones of the deceased."
So far, there have been at least 18 deaths due to traffic violations in 2022 compared to 85 fatalities in Brooklyn last year, according to Transportation Alternatives. This puts the 2022 traffic fatality rate on track to exceed the deaths from 2021.
Mayor Eric Adams addressed concerns about traffic accidents just weeks ago on January 19 at a Coney Island Avenue press conference to propose new approaches to decrease fatalities.