By RYAN SIT
Curses whispered by relatives and friends of victims in a triple murder broke out as the alleged executioner appeared in State Supreme Court in Manhattan on Tuesday.
Roberto Nunez, 31, was accused of executing two men with single shots to the head and a third victim with three shots to the arm and torso with a .38 caliber revolver on June 7.  Police said that Nunez was caught on a security camera exiting from the rear seat of a gray 2009 BMW sedan parked on West 122nd Street in Harlem, across from Columbia University.  The three bodies were later discovered by a pedestrian.
Prosecutors said Nunez allegedly killed Amaury Rodriguez, 30, the owner of the car, Herberto Suazo, 26, seated in the front-passenger seat, and Luis Catalan, 25. Both Rodriguez and Suazo were shot once in the head, but Catalan, who was sitting next to the alleged murderer, received fatal defensive wounds in the arm and body.
Early police reports said that the slayings were possibly drug related, according to the New York Post.
But Catalan's mother, Norma Castellar, resented the implication that her son was involved with drugs.  "I raised my child well," said Castellar, who added that she raised her son as a single mother and was very close with him.  "We were a hard working family."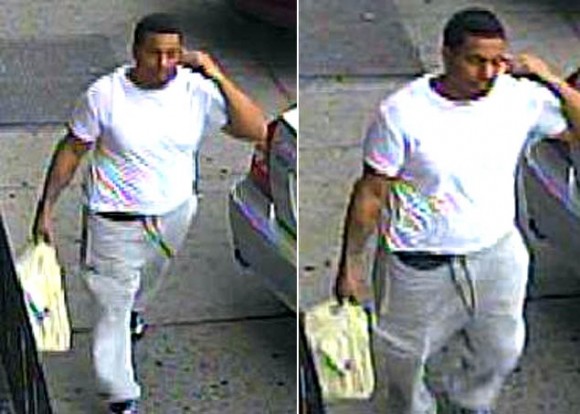 "My son was affiliated with the music industry," not drugs, she said.
Castellar said police and the media had tarnished her son's name, and she's been trying to re-associate his name with a peaceful message since the grisly murder.
Catalan was a hip-hop performer who went by the name "Banga," his mother said. Since his death, free run 4.0 v3 femmes Castellar has adapted the stage name as an acronym for an organization that she started: BANGA, which stands for Bringing About National Gun Awareness.
Nunez was seen on multiple security cameras in the vicinity where the bodies were discovered, according to police, including in front of a Harlem police station and allegedly throwing away a blood-soaked T-shirt.
He was picked up by police officers in the Bronx, 16 days after the slayings, and after some security footage allegedly showing Nunez was released to the public.  Authorities asserted in court documents that Nunez boasted about his new fame, reportedly telling police, "I saw myself on TV."
"It was like he was parading himself around," Castellar said, adding that he entered the courtroom with a similar arrogance.  "He walked out with this little smirk," she said.  "… He comes out with no worry in the world."
She added: "He has to be some kind of a monster."
Nunez, his neck tattoo peaking out from beneath his orange jumpsuit, was only briefly in court as Acting State Supreme Court Justice Thomas Farber opened by saying, "This case is really trial ready."
Farber set the trial to begin on May 21.  Nunez's attorney was not present at court with his client; another lawyer filled in.
"He should be tried for not only killing those three boys, but killing me and killing my family," Castellar said as she wiped away the tears streaming down her face.  "And I'm sure the families of the two other boys feel the same."
She added:  "He will never feel the pain that I'm feeling. He took away my best friend."
At top: Photo of .38-cal. handgun allegedly used in triple slaying. Source: NYPD.