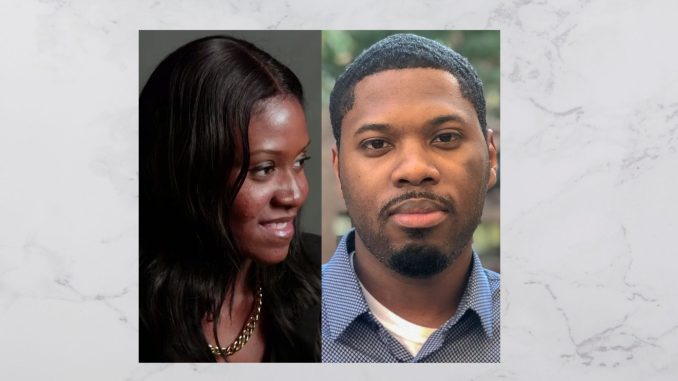 By: BILLY WOOD
Two former York College graduates discussed their journeys in journalism and provided vital information to undergraduate journalism students on Wednesday afternoon.
Levar Alonzo and Janae Hunter were invited to give their first-hand experiences during professor Thomas Moore's class on Zoom. Moore was both Alonzo's and Hunter's professor during their time at York College.
Hunter's advice for students was to "Get a head start on collecting clips and bylines." She wishes that she would have got it done earlier for her portfolio.
Alonzo, who now works for CNN+, graduated in 2017. On his way there he worked for four local papers such as Amsterdam News. After he got laid off from one of them he went to New York University graduate school of journalism and received his master's in 2019. He later went on to intern at "60 Minutes."
"Experience is a big thing," Alonzo said when he was asked about how difficult was it to break into mainstream media. "Have all of your articles in a row to show internships," he continued "Lead with your best shot first." He took two internships during his last two semesters.
A black student asked him for advice from one person of color to another. "Just be heard and don't be scared to talk about black issues," Alonzo said, "You're there cause you want to be heard and stand out."
Hunter, who is now a segment producer for the 7 p.m. news at CBS, graduated in 2015 and went to Craig Newmark Graduate School of Journalism at CUNY. She then worked for NY1 for three years.
She mainly wanted to get into broadcasting and told the class that "It's different to write for the eye than the ear."
Another student asked Hunter if they should have print articles because they wanted to focus on broadcasting too, she said "It doesn't hurt to have text articles cause if you don't know how to write you won't make it in this business."
Hunter told the class when setting up a pitch make sure that it is something "that can be visually told and always have guests or voices in mind."
CNN+ starts streaming on Mar. 29. Alonzo's show on the streaming service is "The Interview Club" where they will conduct interviews in a more relaxed manner opposed to a more formal television style. They want to present it differently from cable TV in order to engage younger people more into news.