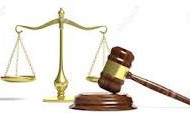 By SAMANTHA CASTRO & ALLISON RAPP
New witnesses called to corroborate the previous testimony of accusers Dawn Dunning and Tarale Wulff, took the stand Thursday morning in the ongoing sexual assault and rape trial against former Hollywood producer Harvey Weinstein.
One accuser's ex-boyfriend, Lincoln Davies, recalled an evening in which Dunning, an aspiring actress, arrived home upset after a meeting with Weinstein. She alleged on Wednesday that Weinstein had offered her a role in an upcoming film in exchange for a threesome with his assistant.
"She was pretty shocked, upset, angry, and overall appalled," Davies said when asked about Dunning's post-meeting demeanor.
But the defense cross-examination, led by Damon Cheronis, questioned Davies' credibility, arguing  that Dunning had never previously confided in Davies regarding any fears or concerns about being alone with Weinstein.
Similarly, the memory of former Cipriani Soho manager, Maurizio Ferrigno, was put to the test on the witness stand. Weinstein, good friends with the owner of the restaurant, was a frequent guest of the establishment, where Wullff was employed as a cocktail waitress. In Wulff's allegations on Wednesday, she claimed that Weinstein forced her upstairs to a private area and began masturbating in front of her. Ferrigno testified that he saw Weinstein interacting with Wulff on the same set of stairs, but did not any the assault.
But his testimony crumbled when Cheronis called attention to the fact that Ferrigno had only come forward after speaking with prosecutors and learning about Wullf's accusations in November 2019.
"Are you testifying today because you actually remember that or because they [the prosecution team] told you that?" Cheronis asked Ferrigno.
"I can't say yes or no," Ferrigno replied.
The prosecution team, Joan Illuzzi-Orbon and Meghan Hast, rebutted with testimonies from two other witnesses who provided harder evidence.
One was Monika Mikkelsen​was a casting director for "Pulse," a film that was under the discretion of Bob Weinstein, Harvey's brother. In Dunning's testimony, Harvey allegedly promised her a role in the film in exchange for sexual favors, though he had no involvement with the production.
Additionally, Dev Sen, an employee from ​Boies Schiller Flexner, the law firm originally hired to represent Weinstein, confirmed that they entered a contract on behalf of their client in July 2017 with Black Cube. Under the contract, the investigative firm looked into articles about Weinstein, though he has since been dropped as a client.
Although neither Dunning nor Wulff are the main accusers of the case, their testimony is being considered in the trial in an effort to prove a pattern of predatory behavior. The second of the two main accusers, Jessica Mann, iwasscheduled to testify Friday morning.