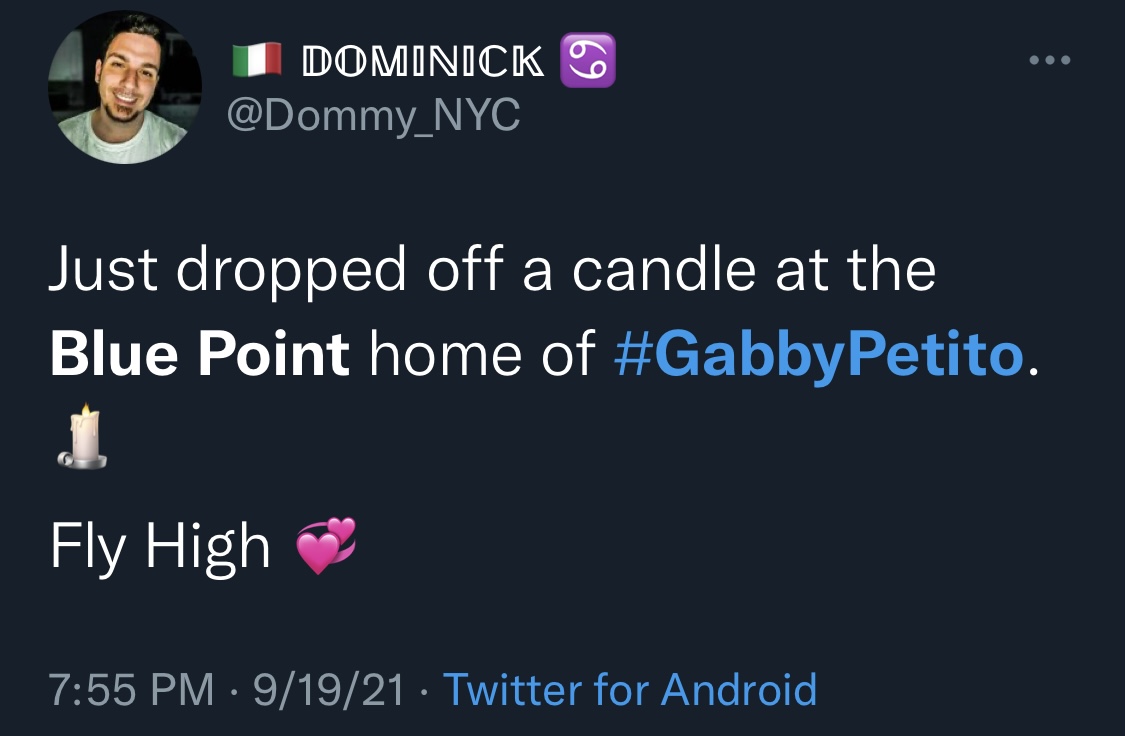 By STEPHANIE ROSERO
Unfortunately, another life has been taken away. Her name was Gabby Petito.  The FBI is investigating the death of Petito, whose murder has gained national attention. The person of interest in the case is Petito's fiancé, Brian Laundrie.
Gabby Petito grew up in Blue Point, a town in Suffolk County, Long Island, with a population of about 5,000 residents. Petito attended Bayport-Blue Point High School, graduating from there in 2017.  That's where Gabby met her longtime boyfriend Brian.
According to an article on Outsider, a high school friend of the couple, Alyssa Chen, said she "never saw any sort of physical abuse. They had very highs and very lows. But she always said he was a good boyfriend."
The two had taken a road trip that started in Blue Point. Her body was found in Wyoming. Laundrie has not been seen in recent days and is assumed to be hiding from authorities.
The search for Laundrie continues as he is currently the only person of interest in the case of Petito's murder. He was reported missing after disappearing from his parent's North Port, Florida home, which is where he was last seen after coming back from the road trip.
The Blue Point community has put up a memorial for Gabby as they mourn her. The memorial goes across Montauk Highway and is filled with candles and teal-colored ribbons, which Petito's mother, Nicole Schmidt chose to resemble her daughter's eyes.
On Twitter, the word is being spread that there will be a candle lighting in the Bayport-Blue Point community to show love and support to Gabby and the Petito/Schmidt family. The lighting event will be held Friday at 7 p.m.