By CHRISTOPHER TUCCILLO
It's 8 p.m. on a Sunday night, and the neighborhood of Middle Village in Queens is fairly quiet. Sitting in his bedroom two blocks down from Metropolitan Avenue is a 24-year-old man who asks to only be identified as Daniel. Low audible sounds of his bass resonate from a massive amp that consumes the right corner of his room. He lays back flat, head staring up at the ceiling as he begins to digress on his worries about the future.
"We're undergoing a societal shift–the status quo is changing," he says. "It's no longer the case where you can walk around your neighborhood and find a job. The Internet offers employers a quantified amount of potential employees."
His room is situated in the front of the house, with five large windows, heavily covered in venetian blinds that hinder the view to the street. Outside his door is the remainder of his family, which includes his mother, stepfather and older brother along with his two dogs Elvis and Suga. I ask him about his fears for the future and how living at home has affected his personal life.
"You tell yourself, when I'm 21, I'll move out," Daniel says. "Then it comes to pass and you say don't worry I'll move out when I'm 23. Before you know it you're filling yourself with empty promises."
He rolls up a cigarette, sips on his beer and says, "It just kills your self-confidence. You worry about how others might view you."
He adds: "Sometimes I think life builds me up just to pull me down."
Daniel is among the many Generation Y's or "millennials" forced to move back home with their parents: the "boomerangers."
Especially in major cities where the cost of living is high, many graduates with five-figure student debt return to familiar smells of their childhood home. According to a 2012 Pew Research study, 57 million Americans were listed as living in a multi-generational household in 2012, twice as high when compared to 1980. The number is up by 17 million people since 2000. In the 25 to 34 age group, 3 in 10 have gone back to the nest or never left.
According to the Pew study, gender plays a factor when determining who returns home. In 2012, 26 percent of men between 25 and 34 were living in their childhood home, but just 21 percent of women. "Young men's living arrangements may be more sensitive to job fluctuations," the study noted.
Men appear to be less resilient than women even in a recovering job market. One factor is that women were much more likely than men to achieve in higher education. Men and women with less than a bachelor's degree were more likely than other Generation Y's to return home.
The strain of "underachieving" can be overwhelming and lead to clinical depression and other psychological issues.
Gloria Jetter, psychological counselor for the City University of New York as well as clinical supervisor for Life Net, the suicide prevention line in New York State, said that there has been a rise in calls for counseling from many millennials due to financial hardship.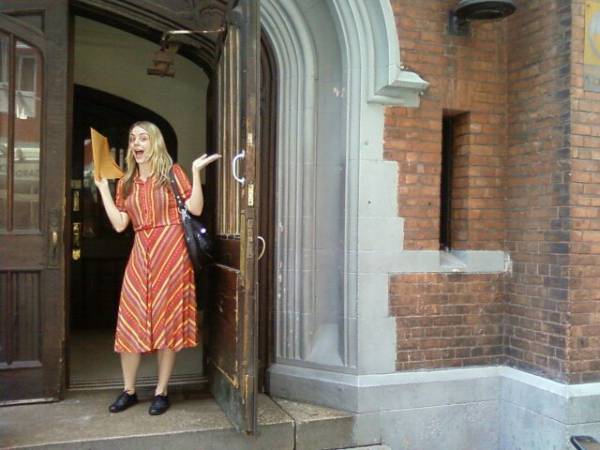 "Economic hardship is a psychosocial stressor that can further exasperate feelings of hopelessness and low self-worth especially since our society tends to look on people who are not economically successful and label them as 'lazy,'" she said.
Jetter said the first step is to introduce the " counseling techniques of 'normalization' and 'universality' to let people know they are not alone and others are going through the same thing."
The anxiety associated with trying to achieve personal success can be daunting and leave many young adults overwhelmed.
A new type of life crisis has begun to emerge for young people–the quarter-life crisis, as it's referred to, has many young Americans questioning the effort they've dedicated for the sake of success.
Unlike the mid-life crisis, where your crazed newly divorced uncle sells all his possessions to command an RV across country with his twenty-something girlfriend, this tends to be less impulsive.
Professor and author Barbara Risman of the University of Illinois told CBS News that part of the problem for young graduates is locating stable jobs. "There's no belief in a long-term labor contract anymore," she said.
For young people who have grown up in gentrifying New York City, there is also a frustration at having to compete with job-seekers from across the country. Rocco Astore, 24, a middle-school teacher in the public school system, has taken note of it.
"The flood of out-of-staters rushing into the Big Apple may in some ways exacerbate the residual effects of graduates looking for work," he said. "Post-modern capitalism has contributed to the belief that careers can be made in New York City."
Some millennials have abandoned the college route for trade careers, both private and union, but even millennials who have avoided crushing student debt find it difficult to survive on their own.
Jack Simone, a 23-year-old electrician's apprentice, said that even as a union worker he found it difficult to live on his own.
"I spend between $150 and $200 [a week] just on MetroCards, food and supplies for work," said Simone,a member of the International Brotherhood of Electrical Workers Local 363. Simone lives in a two-family house in Glendale with his mother, father and two brothers, one of whom is married and lives in the apartment upstairs.
Simone said that he was recently laid off and wasn't sure when he would begin on a new job site. Although unions can help to protect the employees, work cannot always be guaranteed.
"The cost of living is wild," he said. "I was working on a job site on Wall Street and a can of soda was $2."
Behind the trend for young adults, especially men, to stay at home, experts point to a combination of factors which includes: a stagnant economy, rising tuition, erosion of the middle class and increased living costs.
Another issue could be that "Baby-Boomers" aren't retiring. A recent Gallup report found 31 percent of the work force still consists of people born between 1946 and 1964.
Against that background, millennials have been slow to start families. "Marriage tends to be too expensive for young couples, " Daniel said.
According to Simone, "It's rare to find people [his age] starting families legitimately."
Millenials may find themselves ridiculed for an inability to accept responsibility, but there is a sentiment among them that time will prove the determination and resilience of their generation—that crippling student debt, job market instability, and shifting societal trends will only serve to force them to strive harder to succeed.