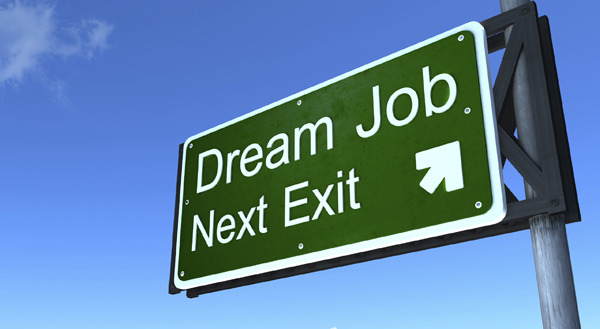 By ARICKA MOULTRY-DAVIS
Brooklyn native Perrion Malik recently applied to a maintenance job for the company Metro Safety Inc. on Indeed.com and was called and offered a job by a woman named Katelyn. He was told that if he were interested in the job offer he should call back. He called the number back that was given and Katelyn invited him to an interview with a man named Mr. Cruz.
He arrived to an office building across the street from the back of LaGuardia Community College. The brown brick four-story office building had "Big City Graph-X & Printing" painted on the front. He entered an office looking for Mr. Cruz.
"On the wall they had all types of certifications," said Malik. "In my mind I'm thinking, I don't think anybody would go this far to try to scam somebody."
When he approached the desk, the woman said her name was Mrs. Torrez and that Katelyn was not working there anymore and she offered him a job right away and promised an hourly wage of $17-21 an hour. She showed him a paper with three available shifts with any location available. No interview occurred and there was no Mr. Cruz.
Malik was told he needed to have an Occupational Safety and Health Administration certificate and Fire Guard license. They promised to provide the training if he paid $150 for OSHA and $299 for Fire Guard. She wanted the money right away and was persistent in receiving the money right away in order to give him the job.
According to the OSHA Education Center, OSHA is a 30-hour construction course for workers in building development, construction and other related career fields. The course teaches workers to avoid and identify hazards in the workplace.
The Fire Guard license is obtained in order to enforce building fire code and promote public safety. In order to actually get a license, a person must pass a test administered by the New York Fire Department.
He was also made to sign a paper describing the job which had the OSHA requirement listed but not the Fire Guard requirement. The woman known as Mrs. Torrez described the offer as being from a temp agency, which he realized was not listed on the Indeed ad. He then paid $150 up front and held off on paying the $299 fee at a later date, but he realized he wanted to do some investigating.
That decision ultimately revealed that Indeed.com, once a trusted website for employers and employees has turned into a breeding ground for jobs scams.
"When I left out of there, it just wasn't sitting right with me," said Malik. "I should have never given them the money, but I missed all the signs. I will get my money back from those people."
The name of the company changed when he went to the offices that day. Online the company called itself Metro Safety, but on the receipt he was given it was Dynamic Solutions. While the offices he visited were in LIC, the Dynamic Solutions address was listed in Forest Hills, Queens.
Malik also realized that through his time of communication with the company they used three different phone numbers to in contact him. Each number had a different area code, but the same woman, Mrs. Torrez answered every time.
He had already given a partial payment. He reached out to OSHA about knowledge of training being given at that location and was told they didn't know of any training happening at that location. He also used the Better Business Bureau to find information on Metro Safety and Dynamic Solutions. He also had a couple of his friends call the phone numbers and were given the same information, but different prices.
Malik, 26, is a manager at Duane Reade and graduated Berk Trade and Business School in Queens. He wanted to get a second job to pay his bills.
"When you're taking from people, you don't really know what you're taking, that could have been my rent," said Malik.
Unfortunately, the Indeed job scam is nothing new. 26-year-old Carolyn Cort is a Brooklyn transplant who was scammed upon first moving to New York. She was promised a job from a company that reached out to her on Indeed, but like Malik she was told to pay for training before she could begin the job. She paid $300 to train for a certificate and job she never received.
"I was new here, I didn't know any better," said Cort.
It doesn't stop there.
New Yorker, S. T., who wanted to remain anonymous, was promised a waitressing job as long as she paid a nonrefundable $80 for their Food Handler's training, to take their exam. S.T. paid the money and showed up to the training and was charged another $200 to take the exam.
"I paid that $200 dollars and went to take the exam and was told it only costs $24," S.T. said. "I was ashamed and angry."
S.T. has posted her experience in a Facebook NYC Job Group, warning people of the dangers of job scams and the warning signs. She also provided screenshots of emails with this job scam and provided an alias', email addresses and phone numbers that were used.
Malik has talked to the police about the scam he experienced and their advice was for him to go back to the company and ask for his money back. If they refuse he is to call the cops and file a report. From there he intended to file a civil suit.