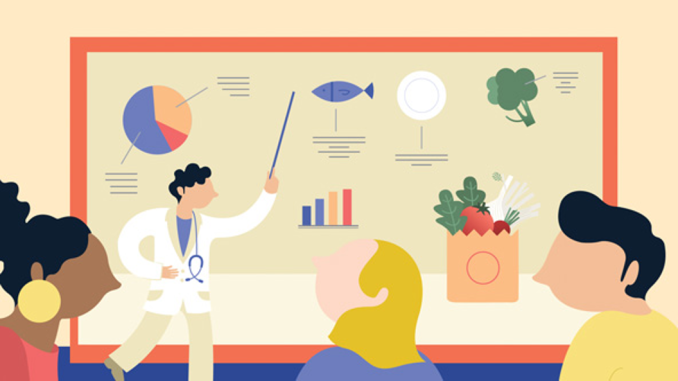 By SHIRLEY ALVAREZ
On March 17, Agriculture Secretary Tom Vilsack appeared at Teachers College at Columbia University to talk about the impact of Covid the United States agriculture industry, and how the U.S. Department of Agriculture is working to provide Americans with the best nutrition.
During the COVID-19 pandemic, restaurants and schools, the USDA itself, and many places where food was prepared and served, were shut down. "It caused a major disruption in the food and agriculture industry and business. Millions of people are in this business and are dependent on this for their livelihood," said Vilsack.
The New York State Restaurant Association reported that one in six restaurants statewide closed permanently due to COVID-19.
Vilsack remarked on the USDA's extraordinary efforts to relieve many families from food insecurity during the pandemic. " For the first time in 45 years, we provided an improvement and increase in the SNAP benefit above and beyond inflation," he said, referring to the federal Supplemental Nutrition Assistance Program. "We extended waivers in schools so that they can do grab-and-go meals."
Although these programs help many families in the United States, who ensures SNAP recipients make healthy choices when shopping for groceries? Vilsack doesn't know the answer, and that's why he believes nutritional security is just as important as food security. "A consistent access to food that's obviously healthy as well and affordable," said Vilsack.
He described nutrition security as a "big, tall task that we need to undertake." Vilsack continued, "We have learned during this pandemic the linkage between nutrition security and health."
Vilsack said two-thirds of the COVID-19 related hospitalizations have been related to obesity, diabetes, hypertension and heart failure. "These are all diet-related conditions," said Vilsack.
According to the Center for Disease Control and Prevention, obesity prevalence was 42.4% in 2017- 2018, and 11.3 percent of the US population has diabetes.
Vilsack believes that nutrition education should start at an early age because over time adjusting to a healthier diet can be difficult. "We started late with broccoli in my family. We're still not there with my 48 year old, older son," said Vilsack.
To promote this initiative, the USDA has launched several projects such as The Emergency Food Assistance Program (TEFAP) plan, in which they plan to invest, according to Vilsack, tens of millions of dollars. The USDA has also put $100 million in the American rescue plan to support food banks around America.