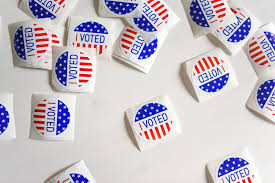 By JUANA NORALES
An influential environmental group on Thursday gave an Earth Day gift to two New York mayoral candidates and one Comptroller hopeful by awarding each of them an endorsement of their political races.
Mayoral candidates Dianne Morales and Scott Stringer and Comptroller candidate Brad Lander all got the nod from Sunrise-NYC in a virtual press event, painting the three Democrats as champions in the fight against climate change.
"We are very excited to announce today that Sunrise Movement New York City will be co- endorsing Dianne Morales and Scott Stringer for mayor and will also be endorsing Brad Lander for NYC Comptroller," said  spokeswoman Grace Cuddihy.
Morales, a non-profit executive, Stringer, city comptroller and Lander, a city councilmen, all faced several rivals for the two offices on next June's ranked choice ballot.
The Sunrise Movement describes itself as an organization that strives to end climate change while creating millions of well-paying jobs. Their goals entail investing in low-income communities by shifting to 100% renewable energy, banning fossil fuels, providing clean energy and structing rates to protect working class New Yorkers and taxing the rich.
"New Yorkers have a clear choice this June and they can vote for candidates committed to fighting for climate change in justice up and down the ballot," Cuddihy said.
Morales, the first Afro-Latina and woman to run for mayor here said the endorsement was a "big deal."
"We're talking about a grassroots mobilization full of youth organizers and activists who know that New York City is in a unique position to lead on addressing climate change from a justice framework," she said.
Stringer said that we need to think about the future generations.
"We cannot open this economy the same way we closed it," he added. "We have got to think about the next generation and how we approach climate change."