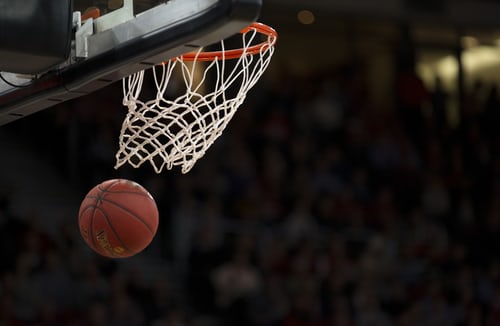 By JENNA MORALES
A Wagner College graduate was sentenced to one year probation in Brooklyn Federal Court on Thursday for devising a scheme that never panned out to bribe college basketball players between the Seahawks of Wagner and the Red Storm of St. John's to fix the game  by covering the point spread.
Benjamin Bifalco, 25, had pleaded guilty to planning to offer $5,000 to three starting Seahawk players — half of  the money before the game and the rest after the game — if they agreed to shave points by missing free throws and taking other steps to play poorly at certain times in the game, which the Red Storm was highly favored to win anyway.
In the end no one took him up on the offer and the Division I game was ultimately not affected. Federal authorities learned of the half-baked plan in a tape-recorded call they obtained in a probe of the Columbo crime family, one of whose alleged members was a friend of the defendant.
"I knew the game was going to lose anyway with the record that St. John's had and how poorly Wagner College was playing that year," said the Staten Island schemer.
"He's a young man never arrested before with the exception of a DUI," defense attorney Vincent Martinelli told Judge I Leo Glasser. "He's applying to law school, took his LSATS and scored 152."
This caused the jurist to appear skeptical.
The lawyer continued, "He hopes to go to law school to better himself. He is a very intelligent young man. This is collateral consequences.  He will not get employment because of this case if given jail time."
"I'm not gonna send you to jail," said Glasser.  "One year probation and no association with anyone who has ties with any criminal activity."
Bifalco began shedding tears. "I can't thank you enough," he said. "You will never see my face again."
"Due to your moral failure and character failure I'm sure I will," said the ever skeptical judge.