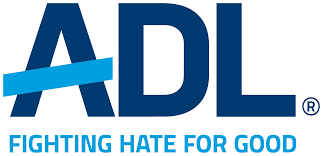 By MAYA SCHUBERT
Marcella White Campbell's 15-year-old son cried as he watched footage of protesters storm the Capitol on January 6th.
"They're attacking everything about me," he told his mother.
As a Black Jew, the boy viewed  the storming, in which rioters carried Confederate flags and wore sweatshirts that read "Camp Auschwitz," as threatening dual aspects of his identity.
Campbell, Executive Director of Be'chol Lashon, a group founded on strengthening multicultural Jewish identity, partnered on Thursday with the Anti-Defamation League in a webinar to discuss issues of race and Jewish identity.
"As we celebrate Black History month, I think it's important to reflect on the great diversity within our Jewish community as well as across the country, but particularly our brothers and sisters in Black and in Jewish Black communities," said ADL CEO Jonathan Greenblatt, before introducing Campbell. "ADL was founded on the principle that injustice for one is injustice for all."
The ADL, an international, nonprofit organization devoted to preventing defamation and securing justice for Jewish people, has fought anti-Semitism for years through lawsuits, educational programs, and law enforcement training. At the webinar, entitled "Fighting Hate From Home: Vital to the Fight Against Antisemitism and Racism: Centering Jews of Color," the group highlighted the challenges and contributions of Jews of color.
"Jews are multicultural people who have lived around the world for a millennium," Campbell said.
He explained that Jews of color include Hispanic, Asian, Indigenous, and Black groups.
As the new director of Be'Chol Lashon, Campbell has seen in just the past year the broadening of the organization's outreach that he says is partly owed to rising awareness of civil rights and societal injustice. In recent years anti-Semitic hate crimes have spiked, with a 14% increase in 2019 alone, according to the FBI. Similarly, racial tensions have swept the country through protests against the police shootings of George Floyd, Breonna Taylor, and many others. Tensions perhaps culminated in the storming of the capitol.
"Antisemitism and racism are intertwined like a rope," said Greenblatt.
Campbell also warned against less explicit forms of racism, acknowledging that white Jews carry white privilege while suffering from anti-Semitism. According to Campbell, white Jews' were more accepted as truly "white" after World War II, while Jews of color never experienced this assimilation.
Campbell said that white Jews could support Jews of color by collaborating with JOC organizations and letting those organizations take the lead in addressing the larger Jewish community. She also emphasized the importance of organizational change like diversity workshops and mentorship training.
Both Campbell and Greenblatt expressed their trust in their children to continue the fight for cultural awareness and social justice.
"Younger generations are so profoundly aware of issues in our society, and they are so intolerant of intolerance and of inequality," Campbell said, again recalling her son's reaction to the Capitol storming.
"My kids have a degree of openness and tolerance I don't think was prevalent in my generation," said Greenblatt. "That gives me hope."
The ADL was scheduled to continue its "Fighting Hate from Home" webinar series next month.