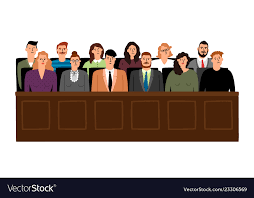 BY SAMANTHA CASTRO & ALLISON RAPP
The Manhattan jury deciding the fate of disgraced movie producer Harvey Weinstein ended its third day of deliberations Thursday still without reaching a verdict but the 15th floor courtroom was rife with concern and conjecture.
"Every minute that goes by is a bitter minute for Mr. Weinstein," said defense attorney Arthur Aidala in an aside to courtroom observers who sat in suspense while the panel of seven men and six women worked to unravel the threads of  the complicated five-count case.
It took almost six-hours of deliberations before a bell rang, signaling  a note from jurors requesting to be "read the cross-examination of Annabella Sciorra and everything else after." They also asked for a list of names of  people whom Sciorra told about her alleged rape by Weinstein  in the winter of 1993-1994. The Sopranos actress was not a subject of the case because the statute of limitations had lapsed.
Thus the focus on the Sciorra sparked speculation that the panel was zeroing in on the two counts of predatory sexual assault since her testimony was designed to show a pattern of predation by the defendant.
On Wednesday, the jury's attention was drawn to the cross-examination of the woman who accused Weinstein of performing forced oral sex, former production assistant Miriam 'Mimi' Haleyi. They also requested all written, digital and e-mail communications in evidence between her and Weinstein.
Also, the judge read count one, predatory sexual assault involving Haleyi and "Sopranos" actress Annabella Sciorra; and count two, criminal sexual act in the first degree involving Haleyi. He also gave the legal definitions of rape and oral sex. The other charges relate to the alleged rape of former aspiring actress Jessica Mann.
Though Weinstein is charged on five different accounts, he can be charged with only two. The jurors were instructed to begin with reaching a verdict on the predatory sexual assault counts and then move on from there. If Weinstein is guilty of predatory sexual assaults, he could face life in prison.
The jurors were expected to resume deliberations on Friday.