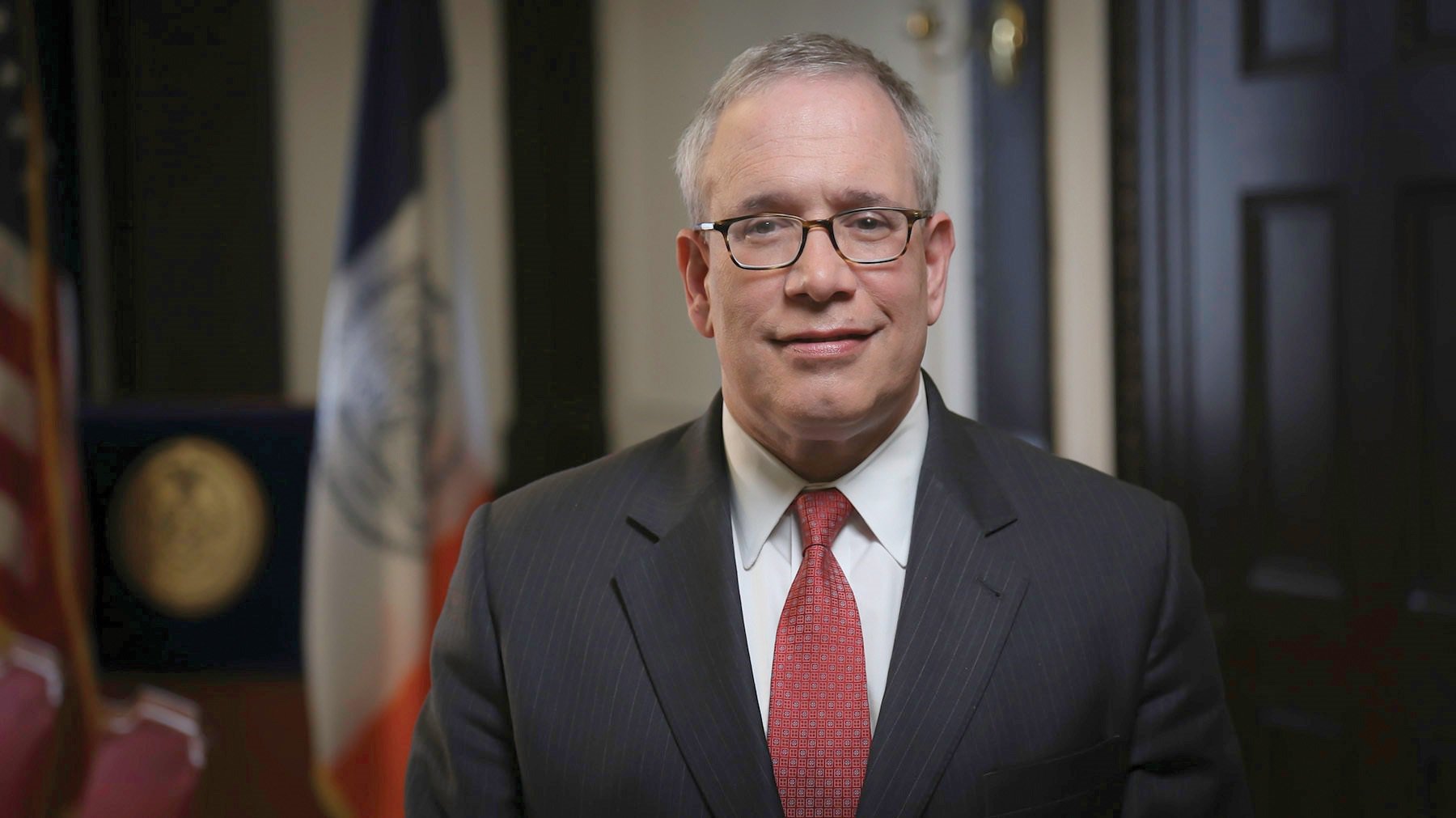 By NAYELIS VARGAS
New York Comptroller Scott Stringer on Thursday announced his endorsement of Assemblywoman Carmen De La Rosa for a seat on the City Council  in Washington Heights' Bennett Park as she returned the favor by endorsing him for mayor.
"Scott has always been here for Washington Heights, since his time as a child growing up in this community," said  De La Rosa. "In his tenure in the state assembly, as the Manhattan borough president, and now as our comptroller, he has truly ushered in progressive changes for our city."
Stringer also gave her his blessing: "We need someone with her imagination, and intelligence and passion. We need someone in the city council who understands that the future of our city is not us, but is our children," said Scott.
As the sun begins to set on Mayor de Blasio's second term Comptroller Scott has focused his campaign on a message of diversity.
Stringer reminisced about growing up in "The Heights" . He recalled as a child in the 1970's standing with  his mother Arlene Stringer — a cousin of the late U.S. Rep. Bella Abzug — as she campaigned to become the first woman in the area to win a seat on the City Council. She later married New York City clerk and a Deputy Borough President of the Bronx, Carlos Cuevas, thus becoming known as Arlene Stringer-Cuevas, and perhaps giving her son credentials through his stepfather with the Dominican-Americans who predominate in the community.
Stringer spoke of the economic and educational hardships faced by the community. "I know as a dad of young children, talking to a young mom, how important it is for both of us to go in and fix a broken education system," he said. "Making sure every child in this pandemic, has a remote learning device, internet access."
Stringer was also endorsed by Councilwoman Diana Ayala.
Taking a cue from Manuel Lin-Miranda, Stringer concluded, "I want to be able to walk into City Hall January 22, and get to do the work of Washington Heights and Inwood, Northern Manhattan and the City of New York. I am so proud to receive this endorsement."