By YVONNE JURIS
Mustafa Razvi has a campaign poster for Simcha Felder, Democrat-Conservative candidate in the race for Brooklyn's new "super-Jewish" State Senate district, in the window of his Halal Meats shop on Coney Island Avenue.
"We have known Simcha Felder for years … He is very fair and open," Razvi said.
Further down Coney Island Avenue, Demiriy Zeylikman has posted a flyer for State Sen. David Storobin, the Republican candidate, in the window of his Russian book store, Book Maze. He speaks of Storobin as a positive role model. "He is very personable. He doesn't act like a Frank Sinatra … It is good for Russians that he is here,"  Zeylikman said.
Storobin, a lawyer and immigrant from Russia, and Felder, a former city councilman who is Orthodox Jewish, are running a closely contested race for a Senate seat that includes Borough Park and Midwood, heavily Orthodox Jewish neighborhoods that once were divided among many other districts. The district also spans a very diverse set of neighborhoods along Coney Island Avenue.
Storobin said in an interview that he is stressing bi-partisanship and small business.  "We need tax-breaks for small businesses, to help rebuild… Even before Sandy they were burdened," he said.
Mayor Michael Bloomberg needs to ease the city's fines on small business, he added.  "People can't afford legal fees …What the city is doing is tax increases and fines."
Storobin ran last year for the State Senate seat formerly held by Democrat Carl Kruger, who was convicted in a bribery scheme. He narrowly defeated Council member Lewis Fidler, a Democrat. But he barely got to serve because the outcome of the race was so close that it wasn't determined until June. Storobin's district was redrawn, leading him to run in the newly formed 17th District.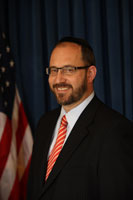 Felder easily won the  Democratic primary for the Senate seat. Running against Storobin as a write-in candidate, he also won the Conservative Party's line, which could be helpful to him in areas where the Democrats have been fading.
Felder combines conservatism on social issues with a more liberal approach on funding social services. Observers say he has downplayed his ties to the Democratic Party and past support for President Barack Obama.  He was not available for an interview.
Both Storobin and Felder have been outspoken on issues that arouse the Jewish community. free run 3.0 v3 femmes In 2002, Felder joined Assemb. Dov Hikind in opposing an exhibit in The Jewish Museum that used Legos to construct a Holocaust camp.  Storobin was a staunch opponent of a mosque planned for the Sheapshead Bay area.
According to The Jewish Week, Felder maintained a strong rapport with Bloomberg while representing Borough Park in the Council.  Felder had two chiefs of staff, Ari Hoffnung and Fern Weinreich, who worked with the mayor's campaign.
Storobin, who came to the United States from Russia at the age of 12, said he became a Republican because of his support for the capitalist system. He said many Russian-Americans are fearful of communism. "They hear distribution of wealth and get turned off," he said, adding that he learned from his mother, who raised him on her own, that government has a responsibility to help those in need. "We have to find a middle ground," he added.
Storobin  said he didn't see the 17th District as "super-Jewish," as it is commonly called in political circles. He noted it includes parts of neighborhoods that are not heavily Jewish, such as Kensington.
"I am Jewish, but it does not mean than one religious group is more dominant than another," he said.