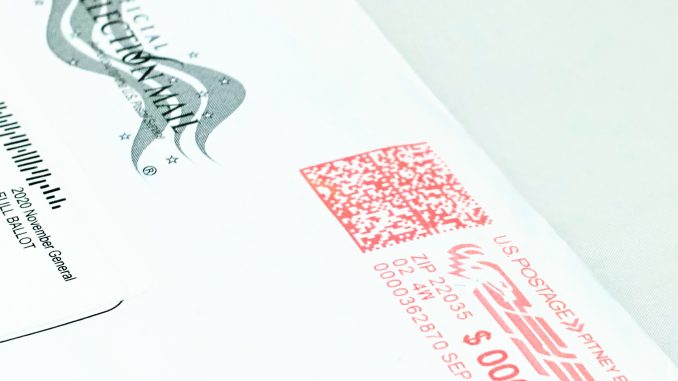 BY EMIN PURISIC
Hundreds of Sheepshead Bay residents turned out to P.S. 207 to cast their vote for New York's next governor, among other important elected roles.
Jess Gerrity, a Sheepshead Bay resident, said she had quite the experience trying to vote. Her voting site was unknowingly changed, which forced her to head to her old elementary school, PS 207, to vote just before 9 P.M. when polls closed.
"If I had not had my car with me, part of me may have considered not voting, as it was a chilly night and would have been at least a 20 minute walk to the other site," said Gerrity.  "I voted because New York is in crisis. I'm a proud New Yorker, wouldn't choose to live anywhere else, obviously things have gotten out of control. Crime is one of my biggest concerns, along with protecting women's reproductive rights." 
Even though voting was a hassle because of the site change, Gerrity said she felt it was important to vote to defend women's rights.
 "The second site definitely had wait times, and I was stuck in front of a frustrated older couple who was blaming the Board of Elections. On my way back to my car I passed a man holding a sign for Cymbrowitz and said he hoped he voted for me," said Gerrity.
Brian Roytman, of Manhattan Beach also voted at the elementary school he attended, P.S. 100. 
"It brought back a lot of memories walking through the doors I used to go through everyday for 6 years," he said.
Roytman expressed his displeasure with the drugs and crimes that are plaguing New York City, along with inflation.
"The issues that matter to me the most is what our politicians are doing to curb inflation which is affecting everyone from the wealthy to the poor. What are they doing to keep opioids and other dangerous drugs off of the streets, especially with all of the fentanyl going around," said Roytman.
He described the poll workers as "overwhelmed." 
I came a little late after work and had to wait 45 minutes to vote, while feeling a bit rushed by the workers," he added.
Still Roytman was thankful that the poll workers supported and encouraged voting in his neighborhood.
"The majority of people in my neighborhood are white collar employees or medical workers, and I noticed most of them came straight from work since they were in scrubs or suits. I ran into some neighbors I am friendly with and we agreed on the same issues and who we needed to vote for to get the change our city desperately needs and deserves," he said.