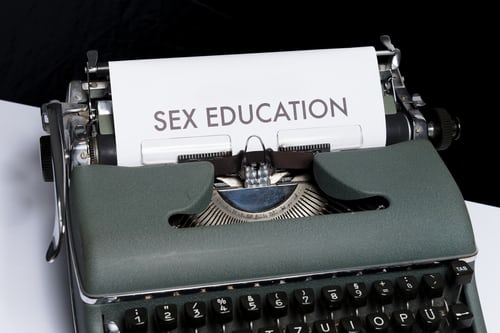 By ALONDRA JIMENEZ
At age 23, "Any", short for Stephanie , went in for her routine pap test after dropping her daughter off at school one morning.After she completed the screening, her gynecologist told her she was HPV positive.
"I was a little confused when she told me because I was not sure what HPV even was," said Dume, now 29, in a phone interview with the Brooklyn News Service.
HPV is the human papillomavirus that can lead to cancer and genital warts. It is considered the most commonly sexually transmitted infection in the United States. According to the Centers for Disease Control (CDC), about 80 million Americans have been affected with HPV.
"It was not until she asked if I ever got the vaccine that it all clicked and I remembered hearing about HPV at the doctor's when I was like 13," she said.
The HPV vaccination is recommended for adolescent boys and girls ages 11 and 12, however, the CDC has reported that four  out of 10 young girls and six out of 10 young boys have not been vaccinated.
Any, who was a minor living in New York, needed her mother's consent to get the HPV vaccination. It was not until 2017 that the New York Health Department granted sexually active minors the choice to receive the HPV vaccination without parental consent.
"I feel that if I say yes to vaccine, my daughter will go and have sex. I did not want that" her mother, Angela Miguel said in a recent interview.
Based on a 2015 study, 11.1 percent of parents refuse the HPV vaccination because they believe the vaccine will encourage their children to engage in sexual activity.
Any grew up in a Catholic household, where sex was a taboo subject. She attended mass every Sunday with her mother, and her older brother and sister. She completed her First Communion at the age of ten, where she was taught about marriage and pro-life values.
"When she would bring it up, it was more of a discipline," said Dume. 'She would say things like 'you better not be having sex'. I think because she was so religious, it made her ignorant about it."
Latinos are predominantly made up of conservative and religious individuals.In this case, religion may be a key component in how Latino parents discuss the topic of sex with their teens.
"You only have sex when you marry. My mother [taught] me, you wait until you marry and that is what I did," Miguel said.
In 2006, The Latina/National Campaign to Prevent Teen Pregnancy conducted a survey in Los Angeles and New York, in which they interviewed Latino teens and parents. Nearly 45 percent of the Latino teens surveyed said they do not talk to their parents about sex.
"I guess because she was so against sex, I never felt comfortable asking her about it," Any said.
Because there is a disconnect between Latino teens and parents when it comes to the topic of sex, this can lead to Latino teens making unsafe sexual choices.
"My mom never taught me about condoms and birth control because it was expected that I should not be having sex. For a long time I was
having unprotected sex and then had an unplanned pregnancy at the age of 19," Any said. Nearly 28 percent of Latino females will have a baby by the age of 20, putting them at a higher rate in comparison to their white and Black female counterparts.
"I think my mom did not teach me what I needed to know because she did not know herself," Dume said.
In Miguel's home country, the Dominican Republic, only seven percent of students have access to sex education. "In my country, we only know aids, I never [heard] about HPV," Miguel said.
Parents refusing the HPV vaccination may be a result of medical providers making the vaccine about sex and not cancer prevention. "My doctor said it's for an STI and not cancer. I did not know that HPV [could] cause cancer until I got it," Any said.
"Stephanie's doctor [said] nothing about cancer, if I know that, I say yes, give it to her," Miguel said.
Today, Any, a mother of two, is mindful of the importance of teaching her children about safe sex. "It is my job to learn from my mother's mistakes and make sure that my kids have all the information they need when it comes to sex," she concluded.