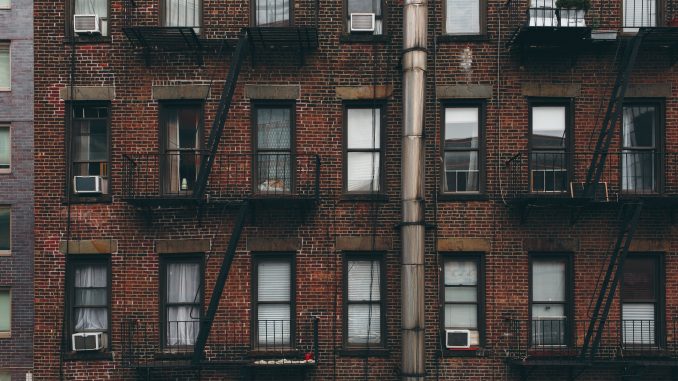 BY NIARA JOHNSON
A 1-bedroom apartment in Brooklyn is going to cost you 12% more than it did this time last year. 2021 was considered the height of the global pandemic, which can raise questions surrounding how this was affordable for Brooklynites during the time.  
Currently, the average price of a 1-bedroom apartment in Brooklyn as of November 2022 is $3,340, which is an 11.91% increase compared to 2021, according to a MNS market report. In 2021, the average cost of a 1-bedroom was $2,985. The spike occurred at what would be considered the peak of the global pandemic, which put some Brooklyn residents in a bind as some people were unable to pay their rent.  
New York City is currently the most expensive city in the world, and with Brooklyn coming in second to Manhattan it raises questions about how Brooklyn rent is affordable for the everyday person considering that the average New Yorker's salary starts at $28,800. 
The nearly 12%  increase rose amid the peak of the global pandemic, causing some renters to fall short on paying their rent. In turn, this allowed government officials to put laws in place to protect them. However, despite Brookyln's rental increase during the height of the pandemic, the real estate industry was seemingly considered to be a sellers market at the time.    
"The market in New York City during the pandemic was technically a sellers market, which means that it's oversaturated with buyers," said 25-year-old New York City real estate agent who works with Fave Realty, Tyi-ara Wigfall. 
Although the market was oversaturated, renters struggled to pay their rent during the pandemic, causing the pause on evictions across New York State as a part of the pandemic protections under the Tenant Safe Harbor Act. 
This made it illegal for landlords to evict tenants if they failed to pay rent and instead allowed landlords to file a legal case against their tenants in housing court. By the end of 2021, housing courts across the state had upward of 200,000 pending cases against New Yorkers. The cases began to move forward in December 2021, yet this didn't stop the rent from increasing.
According to New York State's website, The Tenant Safe Harbor Act of 2020 was implemented to protect New York State tenants from being evicted for failing to pay their rent in time. The act says that from March 7, 2020 through January 15,2022, the state's citizens are protected if they've gone through financial burdens due to COVID-19. In order to qualify for these protections, New York State tenants have to identify "financial hardships as a defense and affirm in court that they suffered from financial hardship."     
Despite government officials' effort to protect tenants from being evicted, some landlords were forced to raise their rent to meet the market's inflation during the pandemic.   
"One thing I did learn amidst the pandemic was that landlords are supposed to raise their prices as inflation rises. [Landlords] are technically supposed to raise their rent as the economy rises just so [they] can keep up with [their] bills [and] mortgage," Wigfall said. 
Other governmental efforts were made to protect tenants as well as landlords when the ODTA launched the Emergency Rental Assistance Program, which provides owed rent to landlords for up to 12 months depending on the income of the tenants.      
Governor Kathy Hochul previously announced that she is standing in solidarity with New Jersey and California in calling out the federal government to provide more funding to "high tenant states" in a letter to the United States Treasury. 
"I pledged to deliver relief to struggling tenants and landlords who were still recovering from the pandemic. Since then, we've issued more than $1.3 billion in rent relief out the door, made $100 million in rent supplements available, signed an increase in rental voucher amounts into law, invested $25 million for free legal services for tenants, and unveiled a number of bold, achievable proposals to address systemic housing need, Governor Hochul said.
Yamil Speight-Miller, Executive Director of the Kings County Democratic Party said their organization is focused on affordable rents for Brooklynites. 
"One of the issues that we are addressing is rent stabilization laws [and] that [have] always been important. People who live in New York should be able to afford New York," he said.