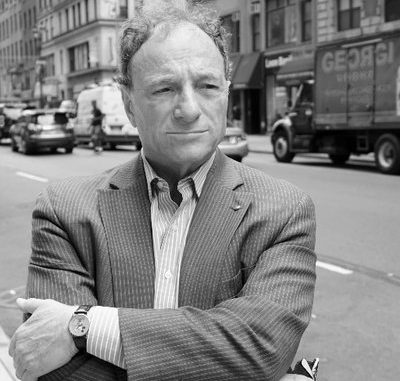 By MATT HIRSCH
Democrats lost two seats to the GOP in the New York City Council elections this year. Renowned political strategist Hank Sheinkopf shared his thoughts with Brooklyn News Service about what made Republicans so successful this election cycle.
"Crime, and a misunderstanding by the Democrats of the issues that the electorate cared about," Sheinkopf told Brooklyn News Service, as a direct answer.
"People in the outer boroughs and those neighborhoods have a very strong sense about crime. And they're responding to a Manhattan-based thinking that frankly does not serve them the way they think they should be served."
The rise in shootings in New York City gave Republicans an edge this year. Not only did they flip two seats in the City Council, but Republican Brian Fox nearly defeated incumbent Democratic councilman of District 43, Justin Brannan— a potential favorite for City Council speaker. Brannan barely avoided a recount with just over a half a percentage point lead in the final tally.
Along with gun-related violence, vaccine mandates were an important talking point for Republican nominees such as Fox, as well as incoming councilwoman Inna Vernikov, who flipped the seat in Council District 48.
"There's always something in these campaigns that changes the entire discussion around…[for example] the vaccine mandate in Bay Ridge (District 43)," said Sheinkopf. "We now know we have more conservatives than we thought we had before, that still live there. An area that's gone through extensive change…Well, guess who turned out in the general election?"
Council minority leader Joe Borelli said in a recent interview with the New York Post that there is now a three-party system in the city: the Dems in power, the far-left Democratic Socialists, and Republicans and moderates. This Democratic division has been a hindrance for party members in the legislative body.
"The Democrats' problem is that they have to play to too many constituencies at the same time, where the Republican coalition has less of a possibility of collapsing," Sheinkopf said. "In order for the Democrats to survive, they've got to deal with many more constituencies."
The disarray and division among Council Democrats, along with a bolstered Republican presence, gives Borelli a leg up in passing legislation. "I think it's going to make it more difficult for the Democrats to have a cohesive argument that the electorates that they're failing in will pay attention to," Sheikopf said.
The Democratic failure to connect with outer-borough voters is largely due to left-leaning politicians' calling to "defund" the NYPD. In a recent poll by the New York Post, more than 62 percent of Democratic voters in the Bronx said they disapprove of last years' $1 billion budget cut.
"You want to reform policing, you talk about reforming it so that people are getting shot less, and the things that need to be done in police reform in fact happen," said Sheinkopf. "Because there's a large part of the country that doesn't think you need police reform. The Democrats can't win if they don't have some basis by crime (data) to have an argument."
Along with budget cuts to the NYPD, the closure of Rikers Island, which is supported by Mayor-elect Eric Adams, plays a big role in dividing Democratic voters. The inhumane conditions for inmates and corrections officers alike necessitate reform. But shutting down the facility only deals with the issue on a surface level, according to Sheinkopf.
"You want to reduce the population of Rikers Island? You hire a thousand more probation officers. You release people who are on low bail, no bail, into the custody of the probation officers and a correction officer," Sheinkopf said. "You make sure that they receive the services they need, which is probation, a job. And if they fail to appear, you arrest them. That provides a respect for the law and assistance to people and will help keep families together."
The "factionalism," as Sheinkopf put it, in the Democratic party has cost them the centrist vote. With elections for the House of Representatives coming up in the 2022 elections, Dems, as they try to maintain their slim majority, have to rethink their strategies.
"We need Democrats to talk about neighborhood-related issues and public safety without sounding like they're opposed to freedom," said Sheinkopf. "Clintonism may have become obsolete, but the Democrats were able to stage a comeback based upon leaning to the middle. Now, the Democrats have moved perceptually over to the end of the spectrum, and they're going to lose people."