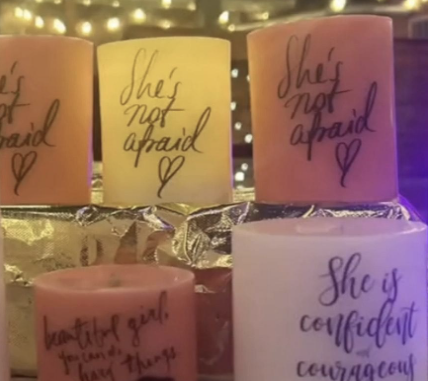 BY DEJA WALLACE
On Tuesday, March 21, the Brooklyn College Women's Center hosted an event empowering women entrepreneurs to connect with one another. This event gave entrepreneurs the opportunity to meet inspiring women entrepreneurs. 
Recognizing the success of women in a male-dominated job market is relevant and important in this day and age. As the women set up their pop-up shops, the exchange of friendly banter lightened the atmosphere. This was a safe environment for these women to connect with one another and understand their plight and sacrifice that the entrepreneurial journey entails.
Sixty-seven-year old Brooklynite Edith Barnes, a Jamaican immigrant, finds herself styling hair on Flatbush and Church Avenues.  
After 33 years at her parlor Barnes reminisces while finishing up her clients hair. 
"My family and friends question why I haven't retired, " said Barnes. "My work gives me a sense of purpose and I look forward to getting ready to go to work everyday." 
Barnes' success  story is a goal many entrepreneurs aspire to tell someday. Although Barnes has been successful with her hair styling business, she has faced many hardships along her career path. 
Brooklyn College junior Tabitha Brown finds herself juggling school and her hand-made soy candle business. The 22-year old aspires to use her Business Administration degree as a guide post to reaching the success she wants to see for "Scented by Tabitha."  
"Entrepreneurship is a full time job, I make it look good but sometimes I have sleepless nights," says Brown. 
In a report by Hello Alice, "Standing in the Gaps: A Roadmap to Redesign the Capital Continuum for Women Tech Founders," 2,000 tech entrepreneurs were interviewed about their entrepreneurship.  . 
"Fifty-three percent of women business owners say they have unmet financing needs, with loans and credit cards cited as the most common forms of financing sought," the report states. 
Brown, along with many other women entrepreneurs, are struggling financially and are swimming in debt despite the myriad of loans available to women entrepreneurs.
"These scholarships and grants give a lot of us false hope, they're extremely selective and difficult to receive," Brown responded."
Her transparency about her struggling to keep her business afloat is a testimony to challenges many women entrepreneurs face. 
It's a struggle Brooklyn College Professor Tequila White is also familiar with. 
White runs a PR company, while also teaching public relations at Brooklyn College. Understanding how she juggles being a professor and entrepreneur brings a lot of insight and inspiration for those considering taking a similar path as White.
"The future of Black women in entrepreneurship has shifted over these past few years. There has been a push for more support of small black- businesses. We just have to keep that trend going," said White.