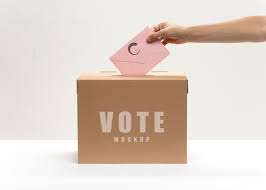 By NAYELIS VARGAS
New York City Public Advocate Jumaane Williams on Thursday urged citizens to vote early to avoid errors in the November's election after nearly 100,000 city residents received misprinted absentee ballots due
to an error by the vendor.
"We understand that there's some confusion, and some anxiety about the elections," said Williams in a webinar. "For those who can, you should vote early, and that is because we know that there is going to be a tremendous strain on the system during November 3rd and we should do everything we can to lessen that strain, so if you can and you feel comfortable vote early."
The misprints were sent out from the Board of Elections chosen vendor, Phoenix Graphics and left prospective voters worried similar problems in November. Phoenix has promised to fix the problem at no cost.
Williams stressed to voters that the error was encountered early and that it would definitely be fixed in time for those who wanted cast their votes via mail.
"We are asking everyone to choose the voting path that works best for them. Vote early," said Williams. "We want to make sure that the pathways are there, and that we have given all the information so that your vote is there."
Williams was also joined by guest speaker  Susan Lerner, the Executive Director of Common Cause NYC,  a voting rights organization.
"The good news is that this happened right away early in the cycle," said Lerner. "If this had happened in previous years, the absentee ballot wouldn't be out before October 4th, so this happened in time to correct it."