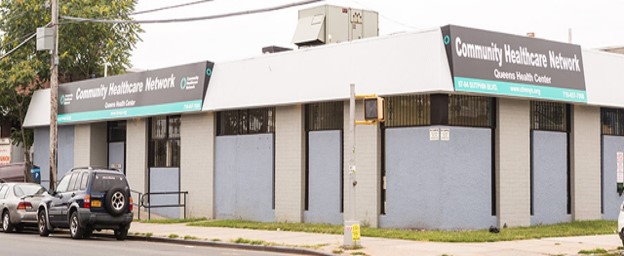 By AMBERLEY CANEGITTA
Plans are underway to build a new Section 8 senior housing building on Sutphin Boulevard. The plot of land currently houses the Community Healthcare Network Center (CHN) that has been there for 40 years serving the Jamaica, Queens community. The plan is to upgrade CHN's facilities, converting it into a mixed use building with health care facilities on the first floor to service its future residents.
CHN hopes to have a 15-story building with 173 units, all for low income seniors.
Thirty percent of the units will be for formerly homeless seniors, while the remaining 120 units will be for those who have up to 50 percent of the area's median income.
According to Lori Miller of Neighborhood Housing Services of Jamaica, of the 88 percent of seniors who live within Community Board 12, in Southeastern Queens, 59 percent are at or below 30 percent of the median income. This makes it necessary for many to live in subsidized housing.
It is a relief for many that there will be services for the elderly, but that does not mean it has not met with push-back. Members of Community Board 12 voted against the design of the building, citing concern about lack of on-site parking.
There is also the issue of rezoning. The building is in a zone with lower height restrictions. Without rezoning, the proposed plan for 173 units would drop to 96.
The community of Jamaica, Queens came out in full force to support the rezoning, as well as say that on-site parking is a non-issue — especially for previously homeless people and the elderly, who rarely have access to cars in the first place.
"The need for homes for the homeless, supportive housing for seniors, and healthcare for those in need are major long-standing and city-wide concerns," said board member Adrienne E. Adams, in a letter to the Queens Borough President Donovan Richards.
"Community Board Twelve's vote against this housing project is misguided," Adams wrote.
The project is projected to be completed and ready for occupancy by Fall 2024.