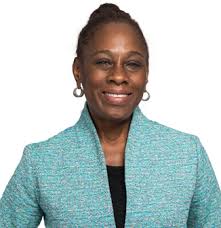 By TELVIN POLEDORE
A prominent social justice preacher on Thursday accused Harold Tischler, an Orthodox Jewish firebrand, of targeting Mayor de Blasio's wife with "racist and sexist" smears and demanded his arrest for fomenting violence in street protests against official shutdowns in Hasidic enclaves after spikes in coronavirus cases.
"We call for him to be arrested and investigated for starting a riot," said Rev. Kevin McCall, former disciple of Al Sharpton and now leader of the Crisis Action Center, an offshoot of Sharpton's National Action Network. "The Black and Jewish community came a long way and he is setting us back with his actions and comments."
The accusations of slurs against New York City First Lady Chirlane McCray arose after Tischler, 56, was caught  on tape during a protest on Tuesday night that erupted in Borough Park over Gov. Andrew Cuomo's order to shut down schools, synagogues, and nonessential businesses due to positive COVID-19 surges in the area. On the tape he allegedly commented on reports that McCray was considering a run for Brooklyn borough president.
"If you think, Mrs. de Blasio, a retard woman, kurva, whatever you are, you think you're going to get elected to borough president – you will not be elected," Tischler was quoted as saying.
The yiddish word, "kurva" which means whore was first mistaken for the word, "coon."
"As a proud Jew and lawyer who has worked in civil rights I condemn the comments made by Tischler,
said attorney Sanford Rubenstein, who joined McCall at a Brooklyn press briefing. "Jews and Blacks need to work together. This must be condemned by all elected officials."
In an interview with Brooklyn News Service Tischler vehemently denied that his comments were sexist or racist.
"I hate her, I called her a bad woman" said Tischler. "I don't personally know her but, on a professional and political level she's stupid. She blew $1.25 billion on a program [ThriveNYC] that did nothing for New Yorkers."