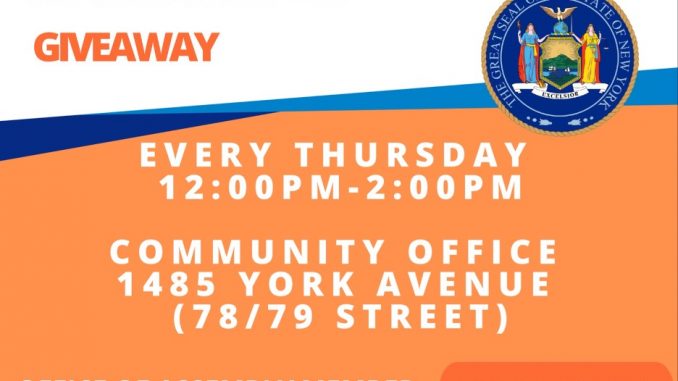 By PAMELA TUWAIDAN
Every Thursday since May 2020, Assemblymember Rebecca Seawright has been hosting a free mask event, giving away masks to people who live or work on the Upper East Side of Manhattan, or to anyone in the general public.
The event is from 12:00pm to 2:00pm and it is open to all. This event doesn't only provide free masks, but the constituent liaison who works with Seawright also gives out hand sanitizers and flyers about other events happening soon in the neighborhood that anyone is welcome to join.
From time to time, Seawright also gives a gallon of hand sanitizer to local businesses if they need it.
Locals are very appreciative of the event. Brooklyn News Service was at this Thursday's.
An Upper East Side resident who did not want to be named said, "I like how convenient it is for me to get a mask. Nowadays masks cost a lot and I don't have time to go out and buy some. Every Thursday when I pass by here I can just grab a couple of masks and go."
The constituent liaison, who is 23 years old and did not want their name used, said, "Get vaccinated, mask up, everyone has to do their part…"
To learn more about what Assemblymember Seawright is doing and about other events this week, the public on Saturday can go to the southwest corner of 78th St. and First Ave, between 11 a.m. to 1 p.m. That rally will be about transforming a neglected property space into a beautiful community garden. If you want to know more about it or want to join in, you can email seawrightr@nyassembly.gov.