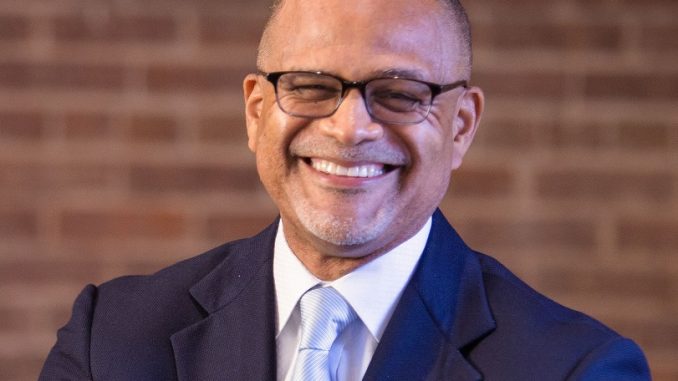 By BILLY WOOD
David C. Banks, Chancellor of the New York City Department of Education was on the hot seat this Wednesday evening as he was addressing concerns from those affiliated with school district 8 in the Bronx.
The school district is well below average in both reading and math proficiency compared to the statewide average. It also has a high minority enrollment of 94 percent, which the majority is Hispanic.
He was introduced by Farah Despeignes, President of Committee Education Council of the school district 8. He followed up by answering questions of all sorts from those affiliated with the district. One main concern was how New York City (NYC) schools handled the pandemic and how it affected staff, students, and parents.
Though Banks did admit that there were faults to how the Department of Education (DOE) dealt with pandemic he said, "There were a lot of problems to be told before the pandemic. The pandemic just exposed and exacerbated a lot of issues and challenges that we already knew existed."
He also addressed the concern of helping minority children to get a more efficient education. Despite the budget of $38 billion for NYC schools, 65 percent of minorities do not reach proficient reading levels.
"It's because we're not teaching our kids how to read from a very fundamental approach…and it has failed miserably for most kids, and that particularly for children of color," Banks said.
Another issue that has come up was school safety. There were over 5,000 school safety officers and now they're down to roughly 3,400. Banks does not want to just add more officers in the school because he feels that is not truly going to make the schools safer.
"We have to be the ones that make our school safer," Banks continued "I'm going to be looking to engage a host of organizations, people from the community who know what's really going on in the streets."
He feels that more students are bringing guns to school not to fight one another, but for their journey to and from school.
Banks also touched on wanting to have students ready for life after graduation. He wants them to be able to know how to get a bank account and become more engaged with the business community. He admits that they must do better on this front.
It has only been a little over a month into his new Chancellor role, but he is looking forward to the challenges that lie ahead. As a fellow New Yorker he is adamant to bringing the nations largest school system to another level.
"I love the children and families of New York City and it is my job and my goal to do everything that I can to try and give the best educational experience that I can to all of our children."