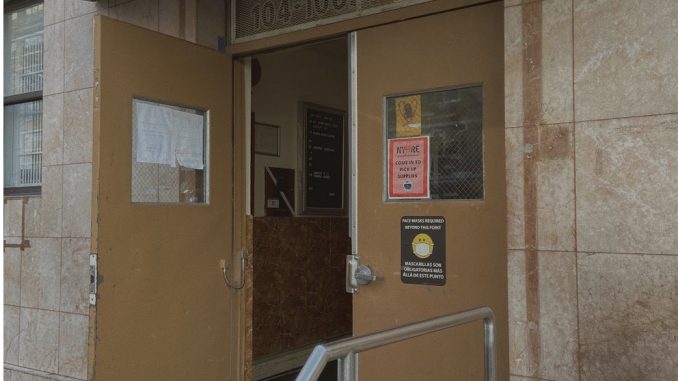 By MARWA IKHMAYES
New York City has officially opened its first overdose prevention centers, in East Harlem and Washington Heights. The decision to open them was related to the increase in drug overdose deaths, there having been 596 deaths in New York City in the first quarter of 2021. A city Health Department study showed that the OPC's (Overdose Prevention Centers) would save 130 lives a year.
The rate of overdose deaths increased to 30.5 per 100,000 New York City residents in 2020, compared to 21.9 in 2019.
"New York City has led the nation's battle against COVID-19, and the fight to keep our community safe doesn't stop there. After exhaustive study, we know the right path forward to protect the most vulnerable people in our city. And we will not hesitate to take it," said Mayor Bill de Blasio. "Overdose Prevention Centers are a safe and effective way to address the opioid crisis. I'm proud to show cities in this country that after decades of failure, a smarter approach is possible."
As prevention centers have been used and proven to be helpful in different places around the world, the health department is now more thrilled than ever to be providing multiple services at these sites in the hope of saving lives. The Health Department has referred to OPCs as a "safe place for medical care."
City officials have maintained that another benefit of the OPC's would be reducing syringe litter.
"Overdose Prevention Centers can turn the tide in the fight against the opioid crisis, and New York City is ready to lead the way," said Deputy Mayor for Health and Human Services Melanie Hartzog. "We have lost too much to rely on the same playbook. It's time to take bold action to help our most vulnerable neighbors and the communities they call home."
The Bronx actually made up the highest rates of overdose death cases in 2020. The East Harlem location, called the New York Harm Reduction Educators, is at 104-106 East 126th St.