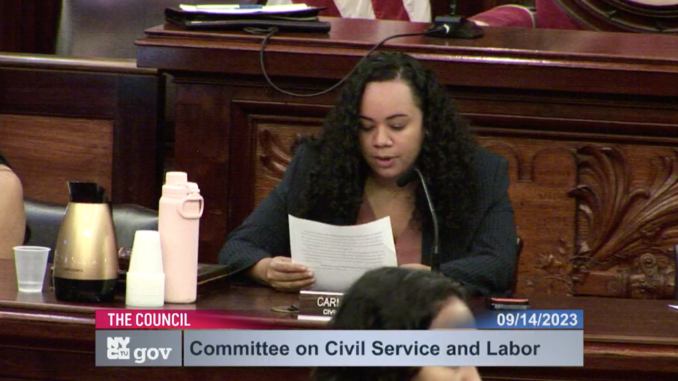 BY JADA SIMON & SERIN SARSOUR
In response to a staffing shortage of New York City government employees, the Department of Citywide Administrative Services (DCAS) will now be obligated to get feedback from those resigning or retiring through exit surveys and interviews. This bill was passed unanimously at a New York City Council Committee meeting held on Sept. 14.
"Agencies would be required to offer both an electronic exit survey to all resigning and retiring employees and an in-person exit interview to a set percentage of resigning and retiring employees based on the agency's size," according to the bill on the Council website.
Among 64 mayoral and non-mayoral city agencies, 66 percent have seen that a decrease in their staff have resulted in a loss of control over fraud and waste, among other issues, as reported by Gotham Gazette on May 1. There are over 23,000 empty positions across the agencies.
The proposal to initiate exit surveys and interviews for departing government employees was first proposed by Council Member Shaun Abreu in January.
City agencies are expected to provide survey feedback to DCAS and the Equal Employment Practices Commission by September 2024. Starting on March 30, 2025, DCAS will present an annual summary of the responses from workers who are retiring or resigning.
The bill will now go to the full Council for consideration.