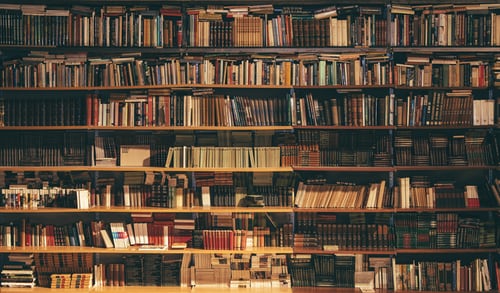 By M.A. RAHMAN
A group of  New York State library administrators testified on Thursday that many libraries in poor, vulnerable areas were facing permanent closure due to state budget cuts prompted by the Covid-19 pandemic.
The warnings arose at a hearing of the New York State Assembly on Libraries and Education Technology, led by Assemblyman Thomas Abinanti of Tarrytown.
"For more than a decade state aid to libraries and library systems has fallen significantly of what's been required in the statute." said Assistant Commissioner for Libraries Lauren Moore. According to Moore inadequate state funding has left libraries over $100 million  short of their mandated funding since 2009 with a further 2.6 percent cut for the current budget year and a $20 million cut to the capital construction plan.
"We are seeing some indication that not every library will survive this moment, we are seeing that some county and local governments are cutting library funding to the point that some of them are not going to be sustainable in the long-term," Moore aid, adding that the State Education Department has indicated many potential closures are  located in communities with the highest poverty rates, the lowest internet adoption rates, and with the 'greatest need for libraries'.
Briana McNamee, Director of Government Relations and Advocacy for New York Library Association. echoed these fears.
"On average each of our libraries in the state has spent over $6,500 for Covid-related expenses, some of our libraries told us they spent over $40,000," she said. "When expanded to the entire state [in total] its 4 and a half million dollars on items such as PPE, plexiglass upgrades to a HVAC system all to ensure health and safety of our community."
McNamee tesitfied that the withholding of 20 percent of the Aid and Incentives for Municipalities (AIM) payment will have serious consequences for library branches across the state struggling with resource shortages and retaining employment. AIM, which is the state's funding program to cities in New York State , funds without which McNamee said may result in closures.
McNamee did not provide how many or where libraries were in danger of closing, saying that every library was different.
Abinanti promised to prepare a bill for the 2021 budget to recoup some of the funding for the state libraries.
Photo of Assemblyman Abinanti