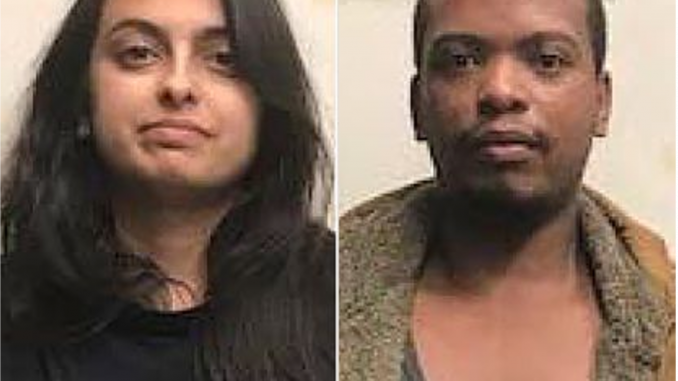 By JOHAN ABDU
Two New York lawyers were expecting to plead guilty on Thursday to throwing Molotov cocktails at an empty police vehicle during last year's protests over the killing of George Floyd, but the proceeding was rescheduled for Oct. 20.
Colinford Mattis, a now-former associate at Pryor Cashman, and Urooj Rahman, a public interest attorney based in the Bronx, were arrested back in May of 2020 for allegedly throwing bottles filled with gasoline into a parked NYPD vehicle that had its window broken into, during a protest. They allegedly tried to get other protesters involved before fleeing the scene in a minivan.
They were captured on surveillance video near the 88th Police Precinct at Classon and DeKalb Aves. and were soon arrested and charged with causing damage by fire and explosives to a police vehicle. The duo were released on $250,000 bond to home confinement, with GPS monitoring after spending a few days in jail.
Family and friends of Mattis and Rahman are still figuring out how this could have happened, as the pair were outstanding law students with a passion for social justice and never showed a desire to commit violence, according to the New York Times.

Reuters reported that Assistant U.S. Attorney Ian Richardson originally gave a Sept. 17 deadline for Rahman and Mattis to accept plea offers, facing "far greater" sentencing if they refused.
The two could face life in prison with a minimum of 45 years if convicted of seven counts, including arson