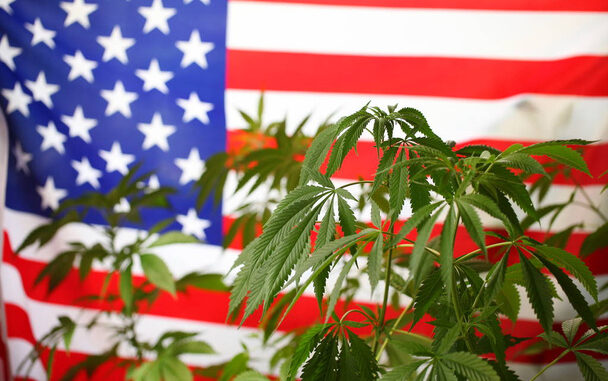 BY JACK DWECK
With cannabis products now being legal in the state of New York, many families are uneasy about how accessible the product is to their children. Brooklyn parents attended a Zoom meeting on September 13th to get information from experts in the field about the status of cannabis in the state.
A meeting was held on Wednesday, September 13th on Zoom hosted by Councilwoman Shahana Hanif about the discussion of New York's legalization of cannabis and the concerns parents have about it. Attendees included cannabis journalist Jeremy Berke, former Executive Director at Students for Sensible Drug Policy Jason Ortiz, former First VP Community Education Council Member in District 29 Esther Lelievre, and cannabis attorney Jeffrey Hoffman.
Despite some parents' opposition to cannabis being legal, the experts assure them that it will not go away anytime soon.
"Cannabis has been here for a thousand years," said Ortiz. "It will be here for a very long time."
On March 31st, 2021, former New York Governor Andrew Cuomo signed the Marijuana Regulation and Taxation Act, legalizing the adult use and ownership of marijuana. But since then there have been many issues with unlicensed sellers.
One of the experts noted how there are a multitude of stores selling cannabis illegally, and how said stores are within walking distance from schools. According to an August press release from the New York City Council, the city alone has approximately 8000 of these illegal and unlicensed smoke shops.
New York State has been cracking down on these illegal shops by sending multiple cease and desist letters to them, ordering them to stop their sales. If they do not, they could be penalized with a $10,000 daily fine, which could rise to $20,000 if they continue sales.
The meeting experts emphasized how important it was for parents to educate their children about cannabis. They mentioned how the internet is full of misinformation regarding it, and that they should be careful about which sources to look at, as they could contain claims that would ultimately mislead them from the facts.
The experts also said that parents' children are not getting info from experts, they are getting it from their friends, which increases their interest in cannabis. It was suggested that parents talk to their children about their interest in it, so they could understand why they want it.
One big warning was given to parents during the meeting. With Halloween right around the corner, the potential for kids unknowingly getting Cannabis from Trick-or-Treating is scarily high. After the Halloween of 2022, a 5 year old boy was hospitalized after eating a gummy laced with cannabis that was given to him while Trick-or-Treating in Long Island. Parents should examine every piece of candy their kids receive to ensure this does not happen to them.