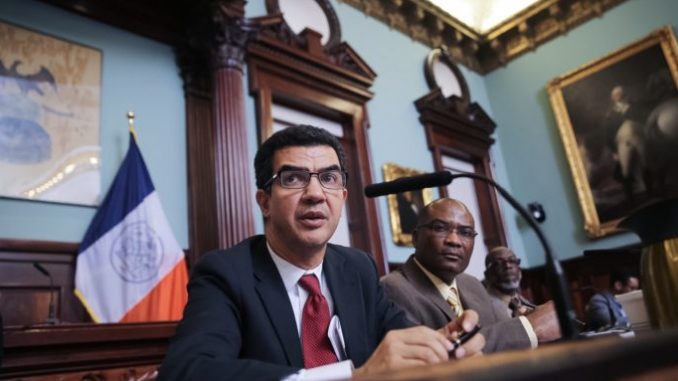 By GABRIEL TIU
The New York City Council is set to pass a bill that will allow 800,000 New York City residents who are not citizens to vote.
Per the bill, people who are legal permanent residents in the U.S. — such as green card holders, individuals with workers permits and DACA holders — will be allowed to vote in municipal elections, including for mayor, public advocate, borough president and city councilmembers.
Councilman Ydanis Rodriguez, an immigrant from the Dominican Republic and the biggest advocate of the legislation, told CNN that this bill is about fighting under the banner of "no taxation without representation."
Rodriguez, a former green card holder himself, was inspired to help those who live now as he once did, without voting rights. "If they pay their taxes, they should be able to elect their leaders," he said. Rodriguez represents Washington Heights and Innwood in Manhattan.
In a phone interview with Brooklyn News Service on Thursday, Clark Monzon, a New York City resident and non-citizen, expressed gratification for the measure, saying, "My parents moved from the Philippines to New York when I was seven. All I know is New York City. This is home. I've been calling this place home for more than twenty years, so it would mean a great deal to be finally feel seen and heard."
Though the bill would only give non-citizens municipal and not federal voting rights, Monzon believes that the bill would offer hope to immigrants across the country. He is a beneficiary of DACA, the Deferred Action for Childhood Arrivals. Those are immigrants who came to the U.S. at a young age, remained, but never had documentation. DACA gives them rights.
"As a DACA recipient, this is a small step in the right direction. Hopefully, this bill would eventually lead to a path to citizenship," Monzon exclaimed.
If the bill is passed, it would take effect on January 1, 2022.