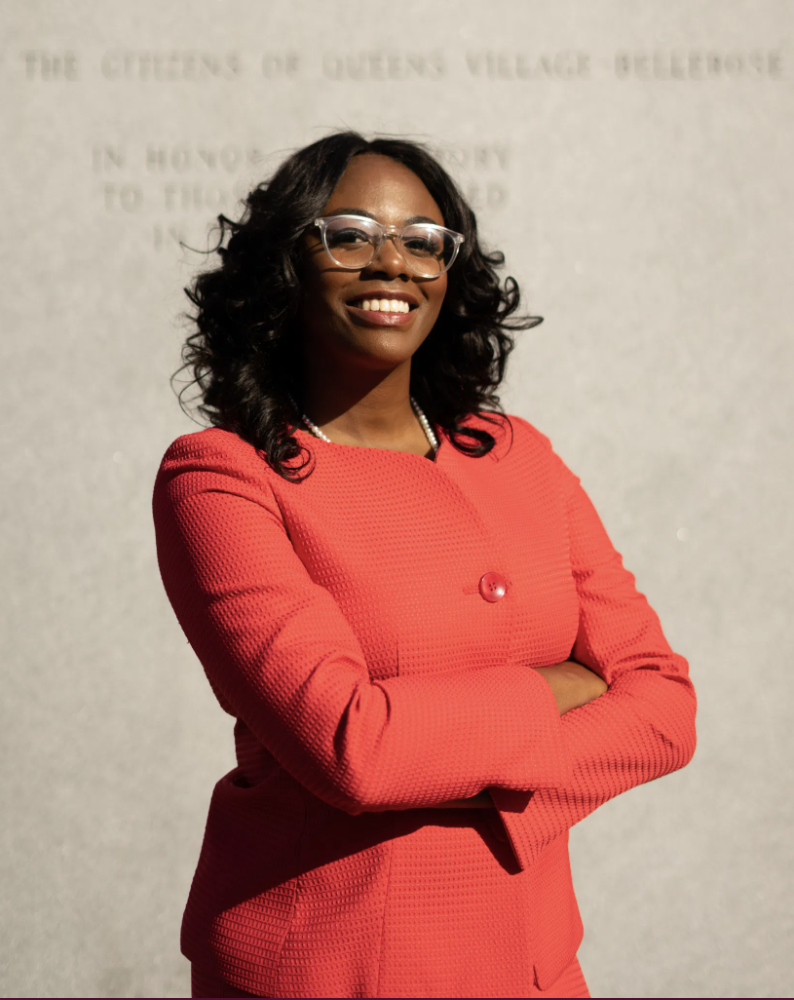 By TELVIN POLEDORE
Queen native and community leader Nantasha Williams on Thursday launched her bid for the City Council seat representing the district spanning the neighborhoods of Jamaica, Queens Village and Springfield Gardens.
Williams, executive director of the New York State Black, Puerto Rican, Hispanic and Asian Legislative Caucus, made the announcement via a Zoom webinar where she stressed her credentials as a political organizer who was raised by a single mother who was a social worker. She also boasts a strong background in activism confronting issues affecting women and girls, criminal justice reform, gun violence, economic inequality, and racial injustice.
She was endorsed recently by 21 in '21, a local group founded to elect more women to public office next year.
Williams, an experienced campaigner, ran a close second in the Democratic primary for state Assembly in District 33 in 2016, defeated by Clyde Vanel by only 232 votes.
"This is not just a political campaign, it is personal." Williams said in her official campaign announcement video.
"I will lead on the P's if elected, progress, purpose, and passion," Williams said, "I want to make the government more just, more transparent and inclusive."
Some key issues that she is passionate about dealing with are protecting senior citizens, childhood development, and home ownership.
Going into this campaign, Williams was backed by some prominent names in Queens politics and citywide.
Assemblywoman Alicia Hyndman of the 29th District serving communities in Queens like St. Albans said, "I am proud to endorse her, I am proud to support my sister…when sisters put their minds together, we can get it done"
Albany Chief Auditor, Dorcey Applyrs said, "I publicly support Nantasha.. We need to make sure this black woman is able to serve in this capacity"
Bronx Assemblyman Michael Blake echoed their support.
"I've known Nantasha for years and she is ready… you have to be a man and a feminist at the same time and put our sisters in leadership roles," he said.
Williams will face off against Timothy Turane in the Democractic Primary on June 22nd, 2021.