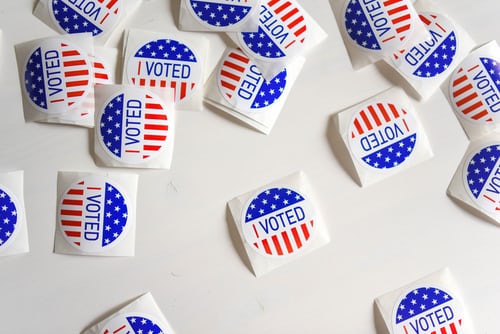 By ZION DECOTEAU
Governor Andrew Cuomo's sexual misconduct scandal dominated the conversation at Fordham University's virtual mayoral candidate forum on Thursday.
But no clear consensus emerged on how the besieged governor should react to the political cyclone swirling around him.
The forum, moderated by WABC-TV anchor Bill Ritter, hosted eight of the seemingly legions of Democratic candidates for mayor, including Brooklyn Borough president Eric Adams, former sanitation commissioner Kathryn Garcia, former CitiGroup executive Ray McGuire, Brooklyn City Council member Carlos Menchaca, non-profit executive Dianne Morales, City Comptroller Scott Stringer, former mayoral aid professor Maya Wiley, and former presidential candidate Andrew Yang.
The group of  was split on whether to impeach Cuomo, investigate him, or demand his immediate resignation.
"As a survivor and the mother of a survivor–this is a very serious situation," said Morales. "And I was the first one among us to call for impeachment. I think he needs to be held accountable for what we now know is — a series of toxic behaviors,"
If elected, Morales would become the first woman and first Hispanic mayor of the city.
But Adams, in contrast, was more circumspect.
"We should allow our judicial process to ensure we have a thorough investigation, and with the trust of the people, to come with the necessary outcome," he said."If it comes out that those allegations are true, then the necessary impeachment actions should take place."
The mayoral candidates were more uniform however in their discontent with incumbent Mayor Bill de Blasio. Most of the candidates agreed that de Blasio's crowning achievement was universal Pre-K, something Andrew Yang said his son benefited from. However the candidates leveled varying criticisms of what they say were the two term mayor's shortcomings.
"The mayor has stumbled and fumbled in Albany and the governor has taken advantage of that," said Stringer. "I think it's time we have a mayor who has real Albany experience."
Andrew Yang found similar faults with the outgoing mayor's tenure.
"This mayoralty has been a disappointment  over a large number of the past months," said Yang. "Bill de Blasio, when people are upset at him over something, he'll look around and try to find someone other than his administration that he can put in front of the cameras and say 'It was this person's
idea, it was this person's fault.'"  Yang would be the first Asian-American mayor of New York.
Besides criticizing the mayor and governor, the candidates addressed civil justice crises in the wake of the COVID-19 pandemic, such as reopening schools and keeping companies like Facebook and Google in the city to create jobs.
The Democratic and Republican mayoral primaries are set for June 2.