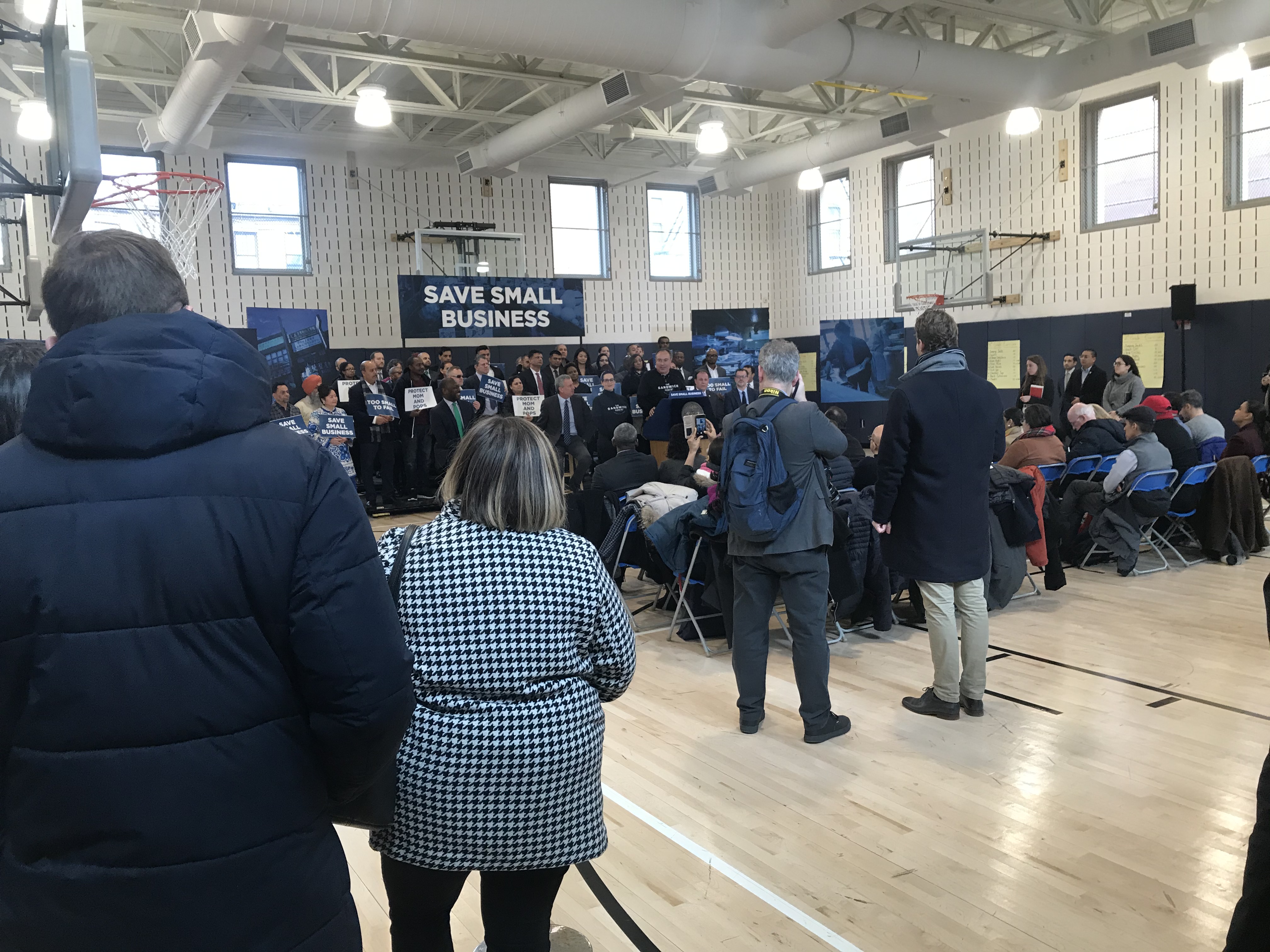 By KWAME PEREZ
Chants of  " Fix not Fine' from small business owners echoed through the gymnasium of Edward Bush Magnet School in Brooklyn on Thursday, as Mayor de Blasio announced his plan to reduce the number of fines and violations for small businesses.
" If we lose small stores, we lose our identity of New York City," said de Blasio. " Our small businesses are too important to our city to slip away."
The de Blasio Administration has mounted a multiyear campaign to boost local small businesses already has purportedly cut fines by 40 percent, putting some $100 million back in the pockets of  small store owners across the five boroughs.
The plan focuses on such agencies as  the Department of Buildings and Environmental Protection, among others, to explain regulations of violations to owners before slapping a fine on them for a first offense, giving them time  to fix the problem.
One example of this is explaining that the front of a business reaching 18 inches into the street must be swept by the owner or face a $100 fine.
" We care first and foremost about neighborhood mom-and-pops stores, this is who we are," said de Blasio. " God bless Starbucks but they can't  define our neighborhoods."
Photo by Kwame Perez