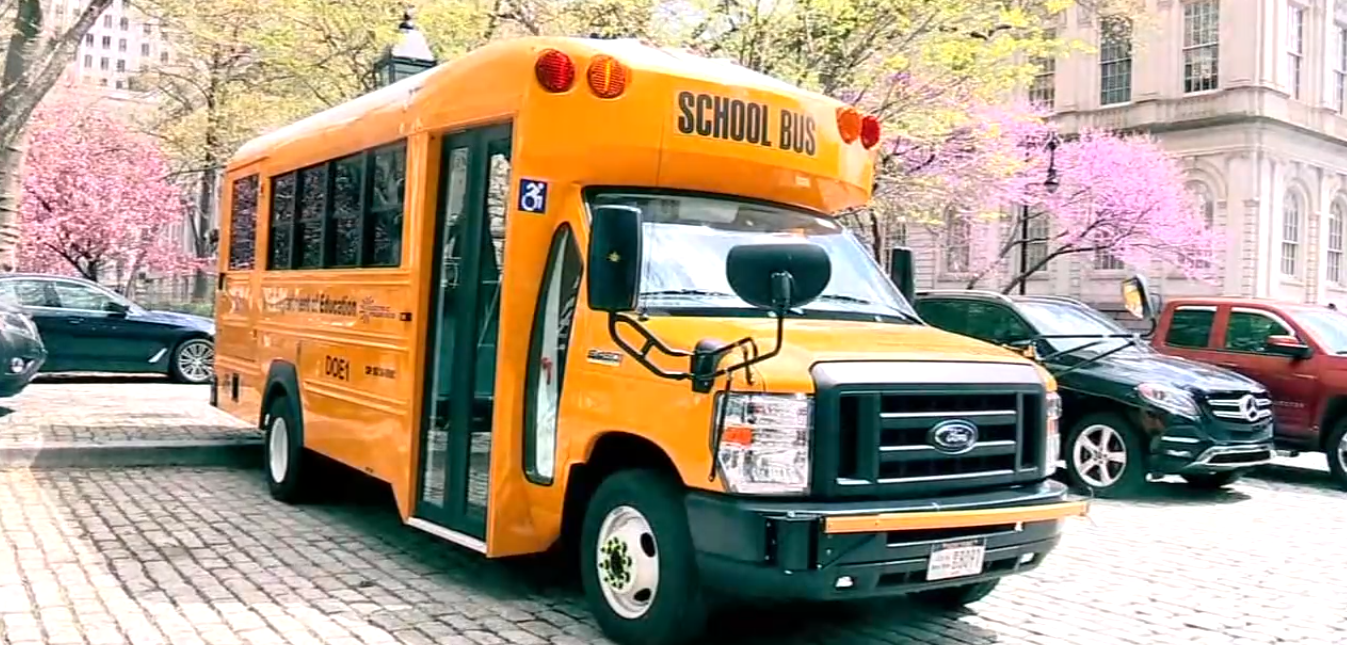 By PAULINA VAIRO
Mayor Bill de Blasio announced on Thursday plans to make all New York City schoolbuses electric by the year 2035, paving the way to help making New York a zero-carbon city by the year 2040.
De Blasio said at his daily press briefing On Earth Day that he planned to begin the transition to electric buses immediately, starting with 75 electric school buses over the next two years. The new NYC Bus Company has already committed on making all their school buses electric by the year 2030.
Schools Chancellor Meisha Porter unveiled the first electric bus that will be used next week by local public schools to transport children to and from school with zero-emissions.
"This is such an important investment in New York City and such an important investment in New York City Public Schools, and most importantly, so much of an important investment in our families and in our communities," said Porter. "This bus will become apart of what over the next 20 years will be 100% of our fleet going fully electric."
De Blasio also said he will begin the task of creating more charging stations around the city. With more electric cars and buses being designed, the city is in need of more charging stations in parking lots and other areas in the city.
"We are going to work on a new law with the council to require that all new parking lots and garages have electric vehicle charging, that every spot has to be ready to have electric charging installed as we build out and that new spots have to come with electric chargers, many of them at least have to have electric chargers already installed from the very beginning, " he vowed.
Last year de Blasio signed an executive order stating that New York City will be a zero-carbon city by 2040 and it will begin with the introduction of electric school buses leading the way in that goal to a zero-emission city.