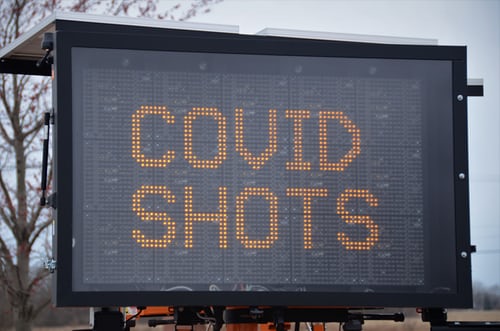 By SUSAN NUNEZ
Mayor de Blasio floated an idea on Thursday designed to lure back tourists to as the clouds of Covid-19 seemed to be clearing up: setting up kiosks where visitors to New York City can get the one-shot J&J vaccine as they enter town.
"We want to go the extra mile, make it easy for tourists if they're here, get vaccinated while you're here," said de Blasio at his daily press briefing.
The mayor also suggested loading the kiosks with free souvenirs with the vaccine to sweeten the deal and make up for the $60 billion losses in tourism revenue during the pandemic.
He planned to open mobile immunization sites in the most high traffic areas like,
Time Square, Central Park, Brooklyn Bridge, and other places.
"This summer you're going to see tourism come alive again in NYC, you're gonna see a lot of jobs come back because of it," said de Blasio.
Such measures would depend on state action to go forward. The Centers for Disease Control and Prevention says J&J shot is not fully protective until about two weeks after the shot.
State rules allow only residents, workers or students from out of state to receive the vaccine.
"We need the state to alter the rule that will allow us to provide vaccination to folks from out of town," the mayor added. "Come here its safe its a great place to be and we're gonna take care of you, We're gonna make sure you get vaccinated while you're here with us."
So far over 3.6 million New Yorkers has received at least one dose of the COVID vaccine, officials said.