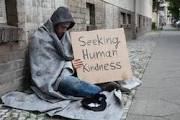 By GLORIA CRUZ
 Mayor Bill de Blasio on Thursday defended his decision to relocate homeless residents back to shelters from two neighborhood hotels, arguing that the shelters were now safe and indicating that the decision was not tied to the backlash against their temporary presence there
The move came after the mayor heard complaints when he visited the both the Upper West Side where the Hotel Lucerne on West 79th Street housed some 300 homeless men, and Long Island City where the Plaza Hotel accommodated an unspecified number of homeless persons.
Particularly rancorous was the reaction from the Upper West Side community, a supposedly liberal  and quite affluent neighborhood where local residents threatened to sue the city if the homeless residents were not removed.
"We never intended them to be in hotels on a long-term basis," said de Blasio at his Thursday morning news briefing, "in fact our policy is the opposite… we want to get out of hotels progressively."
Over 60 hotels across the city provide shelter to some of the estimated 10,000 homeless persons as a temporary measure to prevent the spread of the coronavirus.
According to de Blasio and the city's Department of Homeless Services data, the number of people in shelters has seen an unexpected decline making it "exactly the time to get out of hotels." As of September 8, the total of homeless New Yorkers relying on the shelter system is 54,477 compared to the 58,043 individuals who relied on these services in March 2020 when New York City entered its coronavirus lockdown, officials said.
As overcrowding and cleanliness continue to be the primary concern of congregate and non-congregate shelters, open shelters in the city are advised to follow coronavirus guidelines. A employee of The New York City Rescue Mission, on 90 Lafayette Street, for example, said that the shelter provides air conditioned ventilation, sets beds 6 feet apart, creates distance between each person eating in the dining room and does not allow residents to gather in groups. They also are required to wear masks at all times around the facility unless they are sleeping or eating and made to regularly wash hands and use hand sanitizer.
As the city was opening up de Blasio referred to this time as the "beginning of our rebirth."