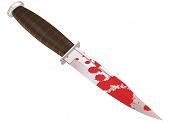 By KWAME PEREZ
A young struggling artist was found guilty on Thursday of second-degree manslaughter in the brutal killing of  his college roommate in September 2016 but avoided a possible murder conviction after his lawyer argued a strong insanity defense.
The jury found that Render Stetson-Shanahan, 29, indeed stabbed Carolyn Bush in the neck and in the back killing her in the Queens apartment they shared while attending Bard College in Annandale-on-Hudson .
The violence occurred on a night when Stetson-Shanahan had drunk alcohol and smoked marijuana with his brother earlier in the day. After the killing, it was revealed at trial, he sliced his own leg, went outdoors brandishing the knife threatening a passerby before returning to the apartment and waiting for the police for the police to arrive. He never denied killing Bush,
In his closing argument defense attorney Zachary Margulis-Ohana said his client's behavior signaled a "a total psychotic break".
The victim, 25, was an aspiring poet who woerked as a waitress and a librarian to support herself. Shanahan worked as a crate shop technician  to support his career as a self-described " artist, illustrator and sign maker."
The defendant with his thick beard and slicked-back hair stood erect as he listened to Judge Richard Buchter read the verdict.
Stetson-Shanahan's family and friends sat behind him on the right side of the courtroom while friends and family of Bush filled the left side of the court room as they waited anxiously for the verdict.
Sentencing was scheduled for March 26.