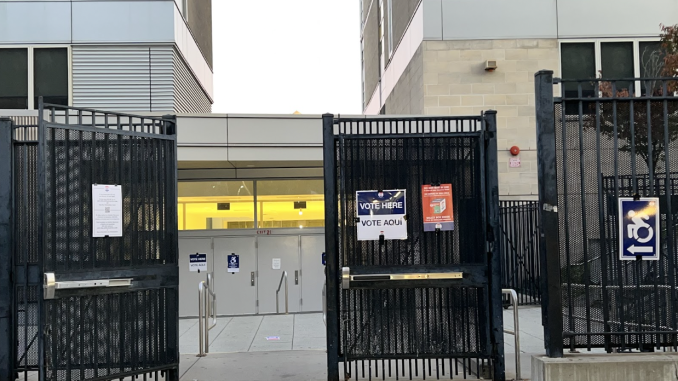 BY BERRY NEGRÓN
Many residents in The Bronx had trouble voting in this year's midterm elections on Nov. 8. The usual voting location for South Bronx residents was changed without prior notice, leaving many to wander around to try and find where their new polling sites were located. 
The Tenant Association President for Concourse Village said she can't help but believe that this was voter suppression.
"People weren't aware until the day of [voting] and had to find their polling sites through other sources," says Roslyn Gates. "They had to ask neighbors where they voted. I'm not sure if they happened throughout all states or just in New York."
Becoming more of a common theme in recent elections, lower turnouts on Election Day tend to happen in states with a larger Democratic lean, oftentimes happening in communities of color and poorer neighborhoods. 
This year's Election Day was suspected to be hit with a "red wave." Many officials suspected that Republicans would win seats often held by Democrats.. This wasn't the case in many states due to the surprising number of both early votes that were cast as Democratic, as well as Election Day votes. 
Bronx resident Cinthia Williams said she was never worried about a red wave, especially in her area.
"When I came there were a ton of people lined up to vote," she mentioned looking around. "A lot of people come out in the afternoon and night to vote once they get off of work. There's less people than usual because of how they spread out the polling sites but I just counted 15 people and to me that's a lot.
Others, like Nyesha Adderley, were a bit more concerned about a turnout after witnessing a person being escorted out of a polling site by police before getting the chance to vote.
"I saw the cops run that person off right in front of me. He didn't speak much English and was told 'if you're not voting now, you have to leave the building.' A poll worker had to tell them that he was waiting for somebody and he's allowed to stay in the building. After the cop left, somebody met up with him and they went in to vote together." 
Not only was Adderley witnessing voter suppression, she was one of many people that had to find her new last minute polling site.