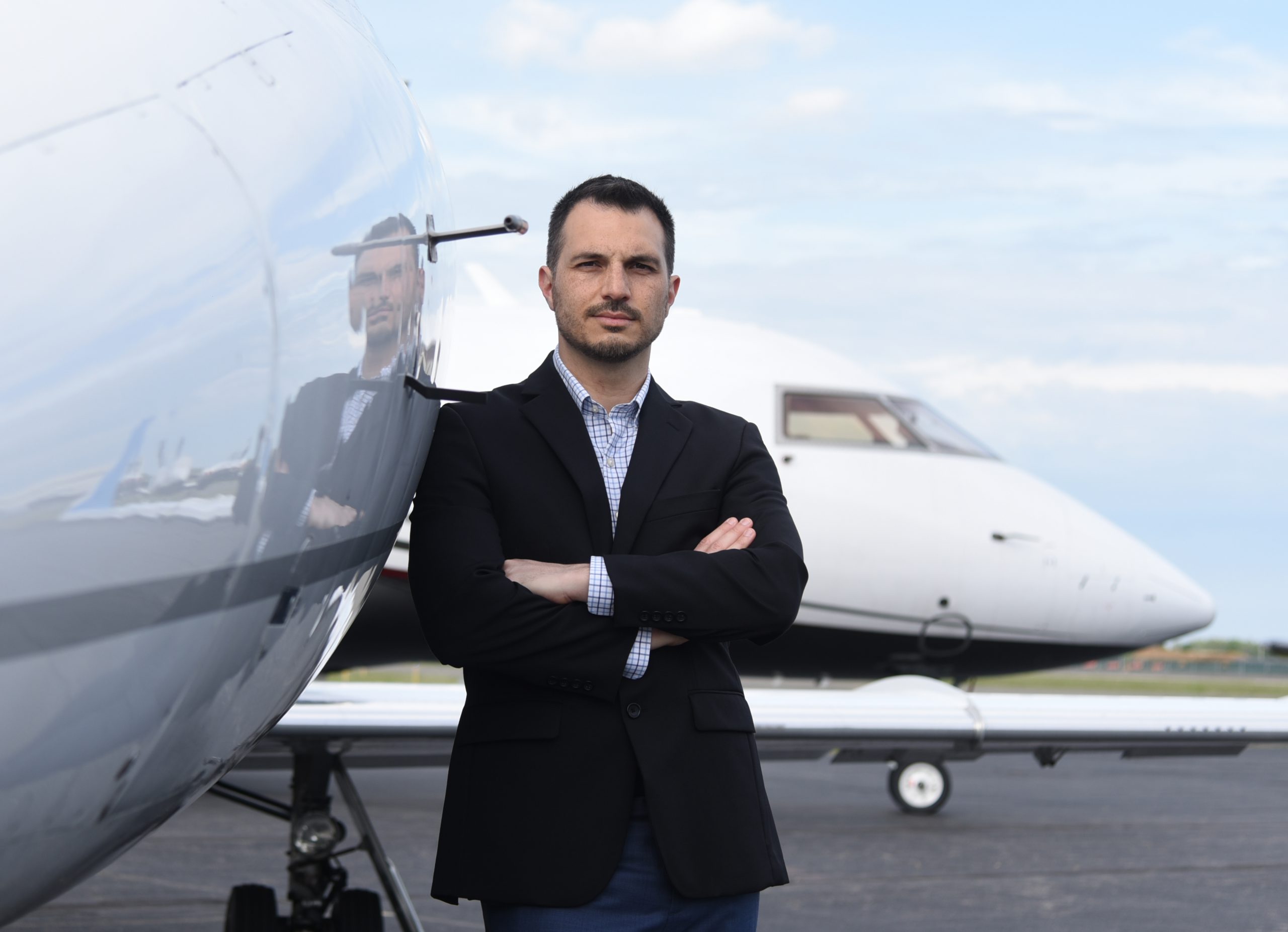 By ADAM ZAKI
Ventura Air Services announced the addition of four new aircraft to their fleet at an event at Republic Airport on Thursday, as the Farmingdale-based flight chartering service attempts to continue to develop while being one of the many small businesses trying to function in the current economy.
"Private aviation is an important sector on Long Island and a vital part of the regional economy," said Nick Tarascio, CEO of Ventura. "I am very optimistic about the industry's growth, as well as our vision for expansion and providing more options to our customers."
Ventura's fleet showcased two Bombardier Challenger 604 10-passenger, twin-engine jets and two Cessna Citation Excel 560 series two-engine jets. The company can accommodate up to ten guests on these aircraft, with plans by the end of the year to expand their 8 aircraft fleet to serve both domestically and internationally over the majority of the western hemisphere.
"With the investment in our fleet and infrastructure, we are positioning the company as a leading air services provider in the New York region and beyond," said Tarascio.
As the company operates flights that ship organs for immediate donation around New York State hospitals, Ventura has continued to operate throughout the pandemic at some capacity.  However its private charter service has taken a significant hit with the lack of travel.
"Commercial aviation is on life support," said Tarascio.
With a staff of 52 employees, Ventura is one of many small businesses who are finding ways to conduct business and grow in unprecedented economic adversity. They're promoting cash flow by offering incentives for customers who wish to charter that would be unheard of by big name airlines, such as pre-payment plans that allow customers to fly tax-free in 2021.
The pandemic-induced damage of the commercial airline industry has created business opportunities for companies like Ventura to make chartering flights more accessible to everyday travelers.
As the country continues to resort to limiting contact to immediate friends and family due to COVID, those who wish to travel for work or pleasure may find chartering a flight not only safer, but now competitively priced.
If two families of four can fly from Republic Airport to Florida on a private plane for a competitive price without restrictions imposed on commercial flights like beverage and container size requirements, more freedom and comfort while traveling safely and exclusively seems like a no-brainer.
The well known mega airlines like American and United have made their struggles well known in the pandemic, and the way all flights in the United States function have completely changed. Airlines have furloughed thousands of employees, and have seen their busiest quarter utterly evaporate with the lingering pandemic.
Commercial Flights in the United States no longer have alcohol or beverage service, and future limitations of capacity in enclosed spaces may result in flights not being able to be sold to capacity. The only way the airline industry may be able to survive a post-pandemic world is by using smaller planes to fly small groups of people, some industry observers say.
Production of large aircraft has come to a halt in the decline of travel, as Boeing reported net losses of $2.4 billion in the second quarter of 2020. The world's largest aircraft producer last year didn't even receive a single order for an airplane from a major commercial airline in September, subsequently announcing on Wednesday that they will lay off another 7,000 employees; bringing their job cuts to 30,000 this year.
Through these signs however, the industry continues to go with the notion of large jets being the safest and most convenient way to travel. In an announcement Wednesday that shows no plan on downsizing the size of their aircraft, the FAA lifted the ban placed on the Boeing 737 MAX jet after two horrendously fatal crashes due to software malfunctions last Fall.
If private flights on smaller airplanes were affordable, sanitary, and safe, it would create competition between companies like Ventura and the airline industry tycoons to offer better services and flight experiences, something that is primarily absent in an industry that is generally associated with poor customer service and high prices.
Ventura will continue to expand its number of workers, as the company plans to add 25  employees to its workforce over the next year, as pilots, mechanics, and logistics staff.
companies like Ventura may be able to seize an opportunity to succeed while offering a better product and service than what is currently offered.