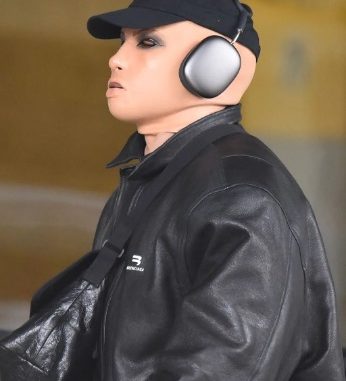 By PAMELA TUWAIDAN
It's official. His name isn't Kanye West anymore. It's Ye, with no middle or last name.
On Oct 18, Los Angeles Superior Court Judge Michelle Williams approved Ye's request that was filed in August to officially change his name from Kanye to Ye and it's had people shocked.
This change had been hinted at ever since his album ye was released in 2018. Ye has explained that the reason he wanted to change his name is the meaning and usage of "ye" in the Bible. "Ye" in the Bible means you, and it's used pretty often. Even on Twitter, Ye's handle name is Ye and it's been like that for a while, but now it will match his ID officially.
The day after he changed his name, Ye was caught wearing a prosthetic Caucasian mask and this has had people shocked. The memes on Twitter responding to Ye's fashion choice are mostly laughing gif's.
Although this happened two days ago, but people are congratulating his former wife Kim Kardashian — but it's because her birthday is today, Oct 21.
The two filed for a divorce back in February 2021, and yet people are still talking about the two as if they're together.
Kardashian has yet to respond to Ye and his official name change and has yet to stop using his last name, West.