By JERMECIA EDWARDS
For an outsider, getting off the No. 7 train at the last stop in Flushing can be compared to Alice being lost in Wonderland. The signs of Asia are everywhere: in the languages spoken, in the goods sold in stores, in flyers handed out on the crowded sidewalks.
That's also so for the street signs – including the campaign posters that Sen. Toby Stavisky, a Democrat, and her Republican challenger, Korean-American attorney J.D. Kim, have placed throughout the neighborhood. They are written in Mandarin and Korean.
Republican map makers made various changes to the district, which added many East Asian residents to the new 16th Senate District.  Many wonder how long Stavisky can hang on in a neighborhood that is predominately Asian. And so the two candidates are seeking votes  in a diverse district that includes Bayside, Flushing and parts of Forest Hills, Elmhurst and Woodside.
"I absolutely feel like J.D Kim has a better chance of winning because he is Korean-American simply because everyone here is Korean," said Terry Marcato, a biracial 34-year-old mother of one who said she will vote for Kim. She said the area's Korean residents tend to "vote for their own" and look to keep their culture flourishing.
"But being that I live in Flushing, I'm going to benefit from anything positive that they do to improve it, regardless of their race," Marcato said. "So it's a win/win situation for me." When asked if Stavisky had a chance winning this race, Marcato responded:  "No, not at all because if she is running over here in this particular district, once residents see Kim, they are going to go with Kim."
But Stavisky is running with the backing of the Queens Democratic organization, and has emphasized that fellow Democrats who are Asian-American. One poster features her with Flushing's Assembly member Grace Meng, who is running for Congress.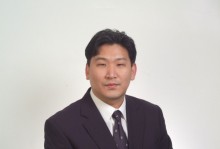 Kim's supporters say there is much more to his campaign than his ethnicity. With his background as a lawyer, Kim hopes to be the link that connects Korean and Chinese small businesses in Flushing to the surrounding communities.
"My aim is to stand between these diverse communities with the current success of the Asian community combined with the New York state community," Kim said.
Pointing to Flushing's Asian community as an example, he is emphasizing small business as an engine for creating jobs.
"Queens is a small business and small businesses do well because they create more jobs, provide money for social programs and help pay mortgages," he said. "Money has to come from somewhere which is the hard work of the business community."
Despite the changing demographics of the 16th District, Stavisky's campaign staff expresses confidence.  According to Josh Goodman, Stavisky's chief of staff,   her experience provides an advantage over Kim.
"Many people don't know that she is the first woman from Queens County elected from the State Senate," he said. "Her long record of working for the district, since she has been in office for almost a decade proves that she has done a lot for this community,"
He said the economy and jobs were the No. free run 4.0 v3 1 issue in the community. "By her supporting small businesses and making sure people have access to good high paying jobs, she is focused on keeping our community moving forward," he said.
Both candidates are focusing on the local economy. A 2011 report from state Comptroller Thomas DiNapoli found that Flushing is beating the rest of the city in economic growth.
"If you work hard as a legislator and stand strong for what you believe in your community, there is nothing to be nervous about," Goodman said.
Opponents say otherwise.  "She's been in office too long. She's too old and she needs to be out," said Tom Smith, who helped out attorney John Messer's unsuccessful campaign in the primary race against Stavisky. "I know she took over for her husband Leonard, but I feel like it's time for a change and she needs to go."
Stavisky's late husband, Leonard P. Stavisky, served 34 years in the Assembly and Senate before dying in 1999 at the age of 73. Toby Stavisky followed him into office.
The contest between Toby Stavisky and Kim has avoided low blows. "It doesn't benefit the people to go out and fight each other," Kim said, adding that candidates shouldn't attack each other in the way Mitt Romney and Barack Obama did in presidential debates.
"They got caught up in the contest and pushed the real issues to the side and I'm not trying to fall into that trap," he said. "My approach is different; I'm trying to spread a culture of respect and positivity of politics."
Meg Chung, a 31-year-old retail employee, said she was undecided about whom to vote for.  "Nationality or popularity does not really matter," Chung said. "I think it depends on how the candidates represent him or herself."
Kim has emphasized his legal work in behalf of human rights, children and the local Asian-American business community. He offers himself as a humble man who works hard; his campaign bio begins: "To briefly introduce myself, I'm probably the most boring, unremarkable person you could meet."
Stavisky's campaign on the other hand portrays her as confident, an experienced legislator who can bring money into the district.
Said Chung:   "The issues each candidate presents to the public are very important but it really comes down to who is qualified and can bring out the best in the community."