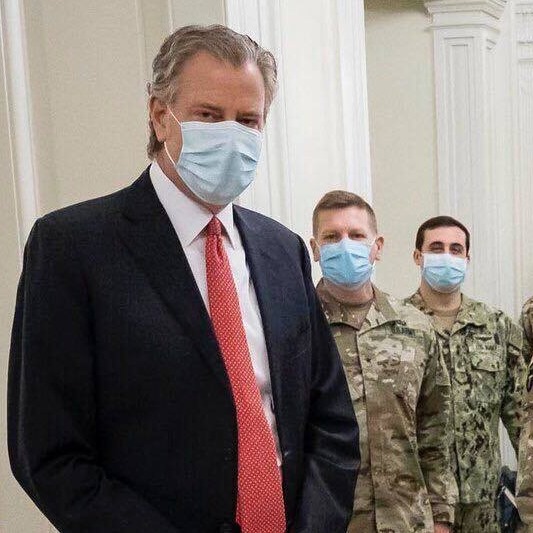 By IVAN MORROBEL& ZAHRA KHAN
Most students will have to wait even longer for the reopening of in-person learning at New York City public schools after Mayor Bill de Blasio on Thursday announced a second postponement, indicating that the facilities were not yet ready to open safely and causing some embarrassment to the administration.
The newly announced starting dates are Sept. 29 for elementary schools and Oct. 1 for middle and high schools. The original plans for reopening were slated for Sept. 10 and Sept. 29.
Pre-K and advanced special needs classes were scheduled to resume on Monday as planned.
The decision occurs after de Blasio and union leaders failed to provide enough teachers as well as protective equipment for COVID-19 safety measures in order to reopen classrooms.
De Blasio took a defensive posture at the news briefing to announce the delay.
"I think the vast majority of parents appreciate we're trying to bring back schools for their kids rather than giving up," he said. Asked about the possible disappointment of public school parents, he said, "They are people who understand the realities of life and they are not shocked when they realize that something his difficult has to be adjusted from time to time."
De Blasio also promised that 2,500 teachers immediately would be added to the cadre of educators and 2,000 more later, drawn from the ranks of Department of Education staff, substitute teachers and CUNY adjuncts.
"A promise to every parent, to every teacher, to every guidance counselor, to every student that walks into our buildings that we are doing what needs to be done to make sure that you have your education but it is also safe," said UFT President Michael Mulgrew
In the meantime, the nation's school system enrolling 1.1 million students, continues remote learning, which began on Wednesday.