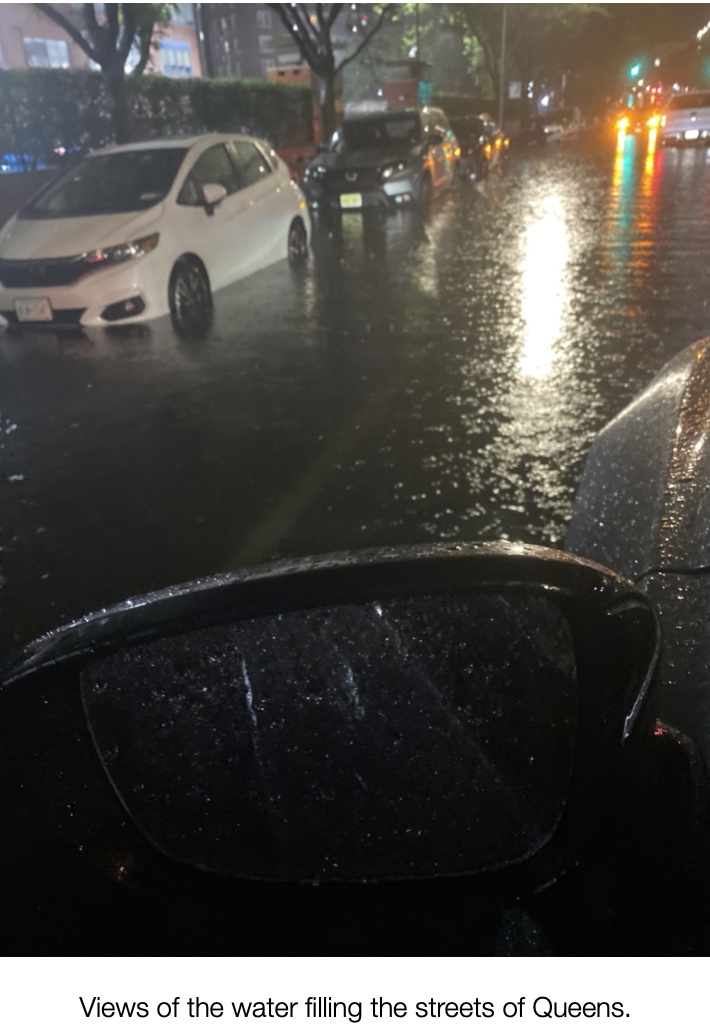 This is how one Queens native drove home Wednesday night, giving us one of the best first-hand accounts as the worst of the residual rainfall from Hurricane Ida drenched New Yorkers in a sudden surge of water most were unprepared for.
Hurricane Ida was predicted by forecasters earlier in the week to make its way through the tri-state area leaving some devastating rain in its path, but no one predicted the sudden flash floods that took the streets, subways and highways of New York by surprise, most notably in areas of the Bronx and Brooklyn. Across the entire tri-state area, it was reported by city news outlets that up to 36 people from New Jersey and New York City had died, including a two-year-old boy and his parents as they became trapped in a basement with a rushing flood.
In Elmhurst, Queens, 28-year-old Gabriel Tiu was coming to terms with the ever-growing body of water developing on the streets he was driving on.
"It was literally like getting a car wash."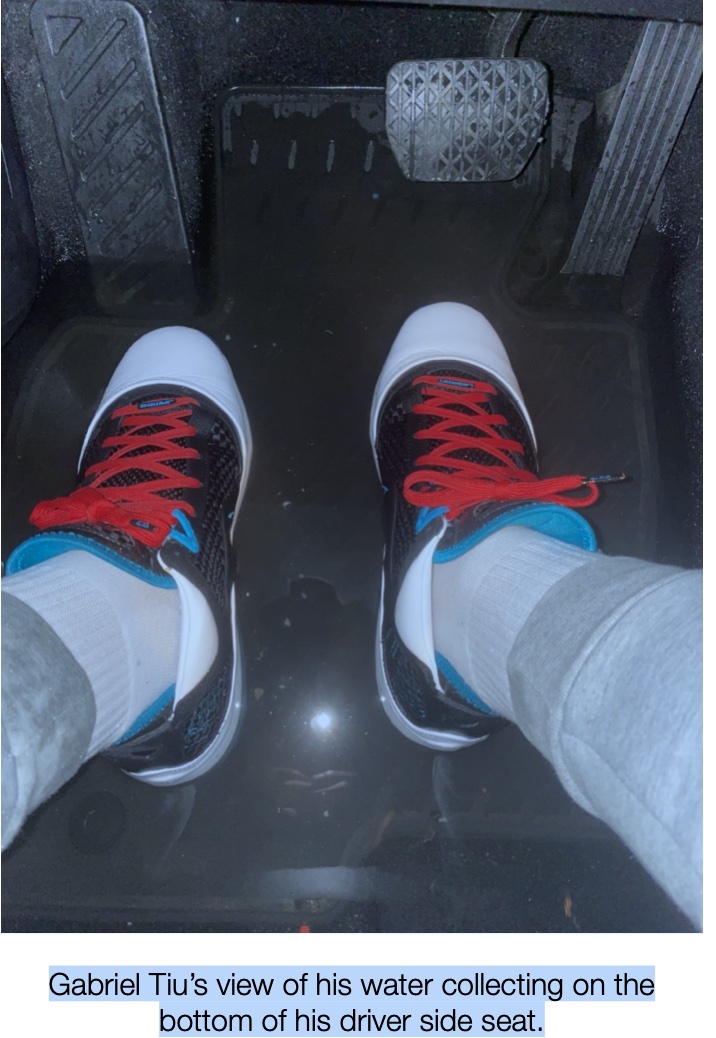 Hilly areas of the Five Boroughs were hit the hardest and Tiu knew others were likely facing scenes that were worse than the ones before his eyes.
"Another moment where I realized this might be different is when the wind started picking up," Tiu said. "I only started seeing floods on little exits here and there, but when I got off the exit by Rego [Park], Queens Boulevard was underwater. It literally felt like a scene out of The Day After Tomorrow.'"
He added, "One of the worst things I've seen, it wasn't what I saw in person, it's more so the content that…for lack of a better term, started flooding social media."
Online platforms like TikTok, Instagram and Facebook were being bombarded by users sharing their experiences and videos documenting the extreme weather, from people attempting to flee their vehicles as water rushed in, to people sitting on pool floats as they waded around what used to be the sidewalks.
Tui was driving at around 10:30 p.m. Wednesday night, in his 2018 Mazda CX9, when the rain hit hard. He had never expected his car would start floating in water, let alone that he would be driving in a storm for the ages.
"Coming home from picking my dad from work is when I'm starting to realize this is bad, because you couldn't see anything on the windshield," Tiu said.
It's clear to Tui that New York wasn't ready for this.
"One of my biggest takeaways from this is: New York is not prepared for this at all," Tui said, speaking by phone.
"Even from the people I spoke to, they were saying that even [Hurricane] Sandy…the flood wasn't this bad."
Photos of the aftermath show cars dealt with excessive physical damage and their doors wide open. "This was definitely an eye-opener, if not just for me, it should be for everyone who lives in New York City."
[Disclosure: Gabriel Tiu is a student journalist at Brooklyn College. He's enrolled in the class that produces this website. After Ida, Tiu became part of the story, rather than the teller of the story. Another student/reporter also "penned" a piece on classmate Tiu. Publisher/professor Ron Howell apologizes for the overlap, though it's tender.]
Note: With his phone, Tiu took photos.