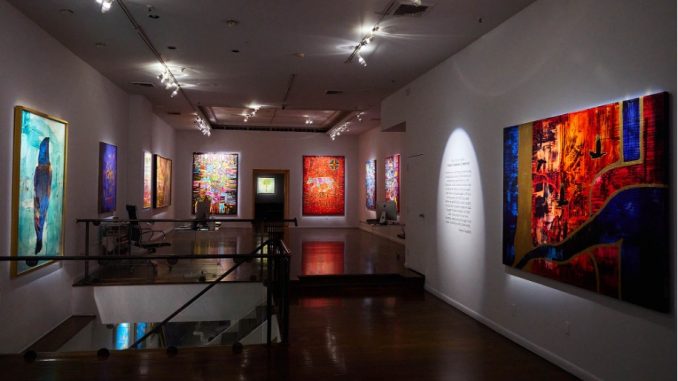 By MARY ZAKHAROVA
"The Journey Home" is Hunter Biden's exhibition, now being presented at Georges Bergès Gallery in SoHo.
A lawyer by profession, Biden is exploring the art world. His works, abstract and photographic, are created with YUPO (synthetic paper), wood, canvas and such materials as ink, oil and acrylic.
Biden's works are generating discussions. Is he truly an artist? Or are his artworks a way for his boosters to make themselves (favorably) noticeable to the administration of President Joe Biden, Hunter's dad?
The White House Counsel's Office helped the gallery in developing the guidelines to keep the buyers anonymous from both the administration and the artist himself.
Bergès says he and only he decides about the artwork. "It's all on me," said Bergès to The New York Times (https://www.nytimes.com/2021/11/05/arts/design/hunter-biden-art-buyers.html) "Who is buying and who is not, it's solely on my shoulders."
Bergès added that the art market is a free market, and if a buyer wanted to reveal himself, there would be nothing that could stop him. Still, he doubted that collectors would want to reveal their names. Bergès noted that most of them value privacy, and they know that by announcing they own a Biden painting, they could be criticized — for playing up to Joe Biden.
Hunter Biden is portrayed by the right-wing media as having used his father's influence to make substantial money through overseas connections.
Even though some suspect corruption, Biden got a positive response to his art works from art critics and the visitors of his exhibition. Bergès said that Biden is an artist, who will be remembered for a long time. "Hunter will go down as a great artist for this century. If anything, his father will be known as the father of a great artist," he told the Times.
Hunter Biden's exhibition. Credits: James Keivom