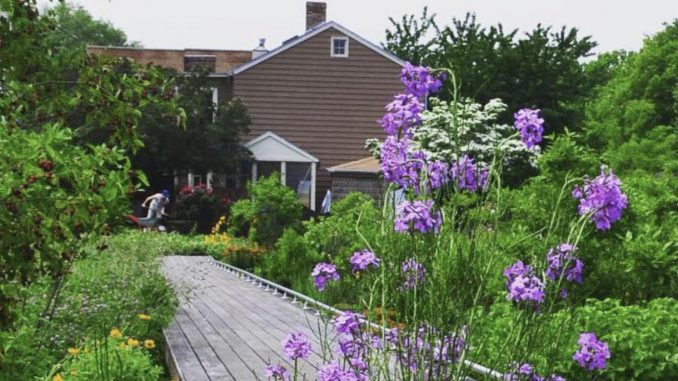 By ZHAYRON NELSON
On Thursday, the Weeksville Heritage Center in Crown Heights, Brooklyn, became the second stop on a Materials for the Arts citywide tour. The first was on Staten Island on Sept. 30.
Birthed from an idea of Angela Fremont in 1977, and brought to fruition by Henry Geldhazer in 1978, the Material for the Arts organization has become a significant feature in promoting artists in New York.
The non-profit organization looks to provide supplies needed by cultural institutions in the five boroughs.
At each tour stop, Materials for the Arts members, along with city Department of Education school staffers, are able to pick up arts supplies free of charge.
The supplies that were given on Thursday varied. The receptionist at the Weeksville Heritage Center said: "The supplies we got were not just for kids. There were posters, carpets. It's definitely different things that all ages could use."
The people in attendance at the Weeksville Heritage Center on Thursday casually browsed through different items, picking some up.
Last summer the organization had its first citywide tour, distributing supplies throughout July. The stops that the tour went on last summer included communities such as Washington Heights and Jamaica, Queens.
Materials for the Arts has been a source of delight for New York City residents, who look forward to the deliveries, especially in these recent tough times. During the pandemic, Materials for the Arts has looked to help communities find peace in art.
Freight trucks stacked with various supplies have been crucial to the transportation of items to the areas.