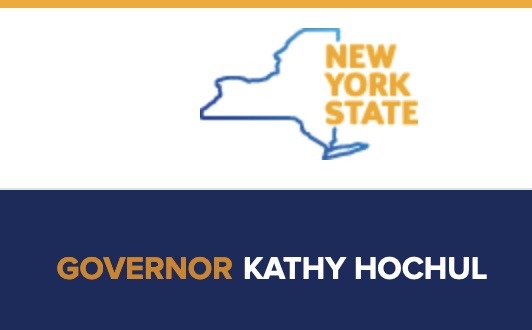 By FAWAAD FAROOQ
Governor Kathy Hochul said on Thursday that state of New York will fund $11.1 million in workforce development over the course of the next three years.
She said this will help better serve people who have disabilities — and their children with disabilities –at New York State Career Centers. Those with disabilities who are in the 33 development areas will be provided with resources from this money. The areas effectively encompass the whole state.
Hochul said it is very important that all New York workers in those facilities are accommodated. Hochul added that an important component to our post-pandemic recovery will be to assure workers of all backgrounds have job opportunities.
"I want New York to be a state of opportunity and hope for people of every walk of life, and that means we must continue to increase support for individuals with disabilities," Hochul said.
For families that have disabled children, this announcement was great news.
The expansion of the 33 local work areas is adding to the support of the Federal Disability Employment Initiative. That initiative served more than 31,000 people with disabilities since 2010.  These additional funds announced Thursday will notably improve services for older adolescents with impairments.
As previous grants that have been supplied come to an end, the New York State Department of Labor is stepping in with a three-year pilot program. Over the course of this period, New York expects to serve 45,000 more people and help accommodate them.
U.S. Representative for New York's 13th congressional district Adriano Espaillat praised Hochul for what she's doing. Espaillat said, "I commend Governor Hochul on today's announcement to allocate this federal funding which I helped secure in Congress to further expand disability research and resources throughout the state. I am confident that the increased benefits to persons with disabilities will positively impact my district and communities around the city."
Espaillat's district includes Harlem, East Harlem, Hamilton Heights, Washington Heights, Inwood, Marble Hill, and the northwest Bronx.