By KRYSTAL DANIEL
U.S. Sen. Kirsten Gillibrand triumphed Tuesday in her race against Republican opponent Wendy Long, winning her first full six-year term in the Senate in a landslide.
With nearly all precincts reporting, Gillibrand led Long 72 percent to 27 percent – a margin of some 2.5 million votes.
Long never gained much traction during the campaign, with  Gillibrand maintaining a commanding lead in the polls and a huge fundraising advantage.
"If she was able to raise more money and had more media attention, the competition would have been much more competitive,"  New York State Conservative Party chairman Mike Long said in an interview with NY1. "My hope is that this is the beginning of her career, not the end."
Gillibrand, who filled the seat vacated when Hillary Rodham Clinton became U.S. secretary of state in 2009, focused her campaign on the economy, women's rights and the federal budget deficit.
Gilllibrand said she opposes any increased tax burden on the middle class. Instead, she supports letting the Bush-era tax cuts expire for the nation's top earners as a way to close the deficit and fund tax relief for the middle class. Long, on the other hand, proposed a tax cut across classes, and shrinking government programs to cut spending with the aim of putting the economy back on track.
During the campaign, Gillibrand and Long also clashed over the right to abortion, which the Democrat supports and the Republican strongly opposes..
"I believe every single human being from conception to natural death has a right to life," Long said in the only debate of the campaign, held Oct. 17 at Skidmore College.
Gillibrand, who has voted consistently with her party, supported  the Affordable Care Act and said she pushed for the repeal of the "don't ask, don't tell" policy that barred openly gay people from serving in the military.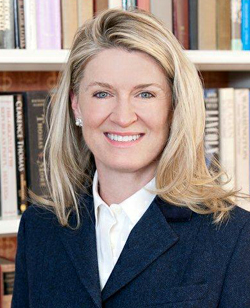 Long, like many Republicans, advocated limit governmental power and giving more discretion back to the states. Long said she supports a strict interpretation of the Constitution and favors the reversal of Roe v. Wade, the landmark Supreme Court decision that upheld a woman's right to privacy when deciding whether or not to have an abortion.
A key factor in the campaign was Gillibrand's overwhelming financial advantage over Long. Campaign finance reports show that Gillibrand had more than $15 million at her disposal for her reelection campaign while Long had just a little over $600,000.
Gillibrand, formerly a member of Congress from Rensselaer County, was initially appointed to the Senate by Gov. David Paterson and then elected with 63 percent of the vote in 2010 to fill out Clinton's term.
Surprisingly – given their sharp ideological differences –  Gillibrand and Long have very similar backgrounds. They both hailed from the middle class and graduated Dartmouth College. Both are lawyers who started their careers with prestigious clerkships at the Second U.S. Circuit Court of Appeals in Manhattan. Long later clerked for Justice Clarence Thomas at the Supreme Court; Gillibrand served as special counsel to the U.S. Department of Housing and Urban Development.