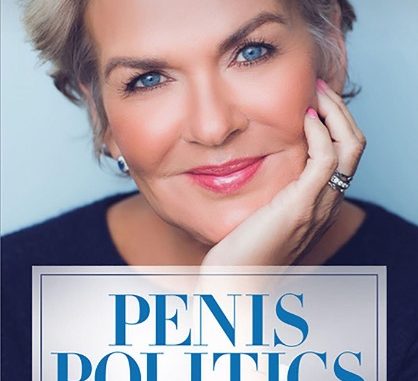 By AMBERLEY CANEGITTA
In February of this year, former New York Governor Andrew Cuomo was under fire after multiple women accused him of sexual harassment. One of the women who spoke up was Karen Hinton. She told the Washington Post about how Cuomo had pulled her into an embrace at a hotel room in Las Vegas in December 2000, describing it as "very long, too long, too tight, too intimate." When she pulled away, "He pulls me back for another intimate embrace," she said. "I thought at that moment it could lead to a kiss, it could lead to other things, so I just pull away again, and I leave."
Hinton then did a scathing op-ed in the New York Daily News, in which she told readers how Cuomo ran his office, intimidating those around him and evidencing a deep pattern of harassing women.
"In Washington, he'd given me a job in 1995 . . . Day to day, he made me feel as if I were no good at my job and thus totally dependent on him to keep it," she wrote in the Feb. 24, 2021 column.
That op-ed became the precursor to a book coming out this December, titled "Penis Politics: A Memoir of Women, Men and Power."
She writes that Cuomo's behavior — which was exposed in a crescendo of complaints and investigations earlier this year and led him to resign — existed in his very character and was evident even when he was working for his father, the late Mario Cuomo, who was New York governor for three terms in the 1980s and 1990s.
In the book she talks tells a story that Cuomo had shared with her while she was his press secretary. It was about a time when a young "Andrew and a friend of his were standing next to his father's state car, waiting for (then Gov.) Mario to finish up an event. The college-aged Andrew and his friend passed the time by comparing the attributes of breasts of women they knew: Who had large 't–ties,' who had small ones, and the pros and cons of how to handle each. They were beside themselves with laughter.
"The window came down. Unknown to them, Mario was in the car already and heard every word. The laughter stopped. Mario Cuomo was fuming. 'Don't ever talk that way again about women, whether I hear it or not,' Mario lectured Andrew. No wink, wink, nod, nod from Mario Cuomo to his son."
And on it went in the succeeding decades.
"Penis Politics: A Memoir of Women, Men and Power" will be released on December 1, 2021. It is being published by the Sartoris Literary Group of Mississippi, Hinton's home state.